The 2020 vision of marketing: A focus on purpose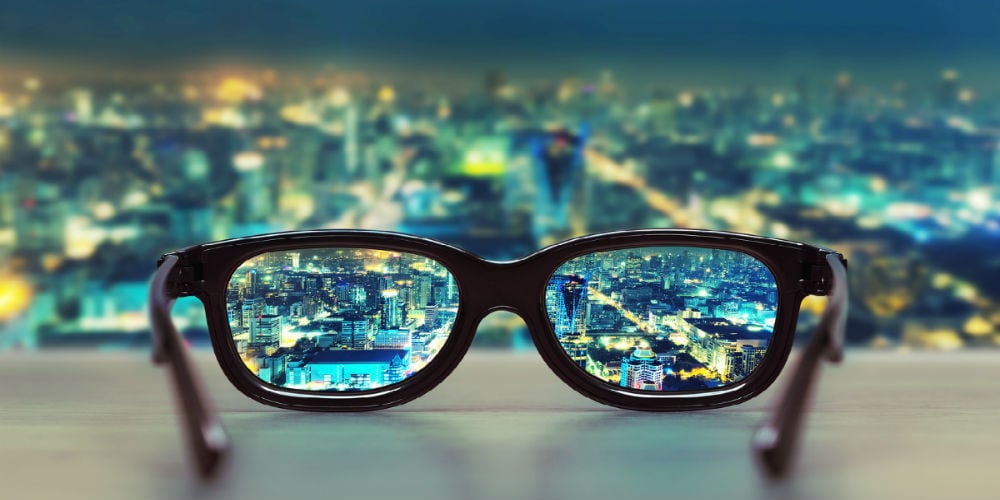 Ten years ago I co-authored a book with Jim Jerving that predicted the demise of most "marketing" in credit unions. And now here we are less than 24 hours from that year! Were we right?
Let's see:
Local radio broadcasts funded by advertisers will go silent. Nope, not yet. As long as people commute in their own cars, we will have radio. BUT, streaming music is now the norm with Spotify, Apple Music, Pandora and Tidal. You can listen to what you want, most are free and some you can pay to eliminate all advertising. I do.
Passive advertiser-funded bundled cable ads will no longer be tolerated. I "cut the cord" four years ago and now "buy" what I want without advertising and I still save money.
Newspapers, printed and dropped at your front porch will be gone. I did predict this ten years ago. And it has COME TRUE in my town. You can no longer get a paper delivered in Cochiti Lake, NM because there are not enough subscribers to justify the gas. Seriously.
The Post Office will be privatized and people will have the option to no longer receive mail, direct mail, at their place of residence. I wish. Especially after this last holiday season. I do almost all of my shopping on line so of course what do most of those retailers do? Send me printed catalogs! Have I ever ordered from a catalog by calling their 1-800 number? NO! And you should know this. They must be keeping the USPS alive because the USPS revenue has declined by $1.5 billion in the last decade and according to Business Insider's Kate Taylor, the USPS' business model is likely unsustainable in its current form, largely because it relies on stamp sales for much of its revenue. Oh, and President Trump blames Amazon for the downfall of the USPS.
The real point of my book was that typical credit union marketing plans would include radio ads, newspaper ads, cable TV ads and direct mail. These are no longer effective, and quite frankly a waste of the member's money. So what's a marketer to do? Get back to the basics. Word-of-mouth IS, always has been, and always will be the most trusted and effective form of advertising. Can your members recommend you? Are they doing it?
The problem with word-of-mouth is, you can't buy it, you're probably not measuring or managing it, and you can't control the message. Half of all word-of-mouth now takes place online. But don't confuse word-of-mouth and social media, they are not the same thing. Word-of-mouth is a story or recommendation, social media is a conveyance mechanism for that story. It used to be your members would tell their co-workers good or bad stories about their CU experience. Today they can tell thousands of people in a nano-second.
I like to think of myself as a "modern marketer." I focus on creating great experiences for our members, so they will recommend us to others. And it seems to be working. NACUSO now has over 300 members and of the Top 20 CUSOs, 80% are members and/or partners with us.
We pride ourselves on putting on a one-of-a-kind Network Conference. We like to say we are the "cool kids" and we know that the NACUSO Network Conference is where "Deals get done."  In 2019 over 60% of our participants held a C Suite title – the decision makers. We had so many applications for the Next Big Idea Competition we added a Wild Card Round, giving five hopefuls just a few minutes to appeal to the attendees, who voted for one to go to the final round. Next year we will have NFL great Howie Long as our opening keynote speaker, and he will also help us raise much needed advocacy dollars by attending an invitation only breakfast where you can meet him, get your picture with him and an autographed football. Now that's an experience worth talking about.
I wrote the 2020 Vision of Marketing with the hope that credit unions would "focus on purpose" again and stop talking about how great their car rate is. We have a great story to tell, and if you're not telling it, (see my last CU Insight article What "ABOUT US?") you are not honoring what makes you unique.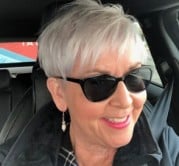 Denise started her credit union career over 30 years ago as a Teller for Pacific NW Federal Credit Union in Portland, Oregon. She moved up and around the org. chart ...
Web: https://www.zest.ai
Details