The art and science of brand balance
At Weber Marketing Group, we unlock brand insights that shape human behavior. We then influence this behavior by crafting emotive creative built on solid strategy formed from intelligence.
Pretty cool, eh? I really like this graphic flow that sums up our approach:
Intelligence > Strategy > Creativity
Makes sense, right? One step leads to another. Seems linear and logical. And the process flow happens this way. Well, sometimes. However, more often than not, at Weber Marketing Group (WMG), there is a blending and balancing of intellectual capital as our teams cross-pollinize and share insights and ideas with each other as we solve complex growth problems for our clients. Even though at WMG I anchor the middle position as Director of Brand Strategy, you'll just as often find me digging around in the data looking for patterns. Or, much to the creative department's partial chagrin, I might be writing strat lines because I know the clients so well. And it doesn't matter to any of us, as we're all working together in an agnostic and holistic way to build our clients' business and fuel their growth.
This cultural balance of ours finds its way into all aspects of our thinking and approach. Take our intelligence practice for instance. We've been analyzing and leveraging data insights from our clients for decades as we've helped them shape their branching strategy and network optimization. Recently we added to our data analytics firepower by acquiring BancTrac Solutions, a data warehouse and analytics firm that turns complex data into advanced analytics, dashboards and business intelligence to help our clients make adaptive decisions that increase performance, market share and profits. We have exciting plans ahead to really ramp up this aspect of our business to provide even more robust views, analysis and recommendations to help our clients achieve their KPIs.
Combining client data points with syndicated data leads to the identification of key consumer segments, which in turn are developed into personas. These personas become the starting point for crafting personalized and individualized marketing that can be delivered with precise timing. All this can happen because data is becoming easier to accumulate, analyze and visualize on handy dashboards, accessed by everyone.
While this data provides incredibly detailed and actionable information on things such as: how consumers behave; who are the most profitable consumers; where do they live; what do they like to do; what media do they consumer; etc., what's missing from the data set is WHY they behave the way they do. Relying totally on quantitative data can be limiting to a total understanding of consumer motivation and the emotional influence driving the decisions they make when it comes to things like brand preference and loyalty. Qualitative information (yes, it's still data), can fill in the blanks and provide the texture precisely where a pure quantitative approach falls short. At WMG, we balance the strategy we generate by also tapping into the human and emotional drumbeats we uncover that in turn help guide and influence creative development, insuring the results are different, relevant and motivating.
The voice of the consumer is an important data point that often gets overlooked in this new age of data analytics. It's important to ensure data metrics are always synced up with less tangible emotional inputs in order for the brand to remain human in its quest to develop deep and meaningful dialogue with targeted consumers.
Data-driven marketing should be balanced by impactful branded creative, made possible by including qualitative insights whenever possible.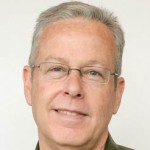 John Mathes is the Director of Brand Strategy at Weber Marketing Group, a strategic branding and marketing consulting agency focused on the financial industries. He's honed 30 years of ...
Web: www.webermarketing.com
Details