Top leaders ALWAYS have a coach
Before I dive into the details, here are the two most compelling reasons the best leaders work with a coach:
It can be lonely at the top.
The best are always trying to get better.
It can be lonely at the top––but it shouldn't be. It's important not to let yourself get isolated, and an impartial perspective can shed a lot of light in what might normally be dark places.
The reasoning behind that cliché is that leaders are sometimes isolated from meaningful feedback. Reports often stay quiet on important issues so they won't ruffle feathers or because they're afraid of reprisal. Peers sometimes just don't want to hurt feelings.
The problem is, you can't fix it if you don't know it's broken.
It's not just the bad things either. Too often we don't see our own strengths––especially as we move up the ladder. It's our job to encourage others and recognize their good work, but the higher you go the fewer people there are to encourage you!
Which leads to the second point…
The best leaders and the best organizations have one thing in common––and only one:
They are ALWAYS trying to get better.
The most fundamental secret to continued success is this:
"Perfection is not a destination. It's a never-ending process."
Believe me, in my work as a leadership activist, plenty of people tell me how great they are. The best always tell me what they're trying to do better.
That's why you'll never see an elite athlete working without a coach. Tiger Woods, Serena Williams, Tom Brady, Simone Biles––all considered the GOATS in their sports.
None are satisfied with the status quo.
All embrace perfection as a never-ending process.
All continue to seek out the best coaching.
A good coach brings a fresh perspective––to your work––and your life. This is an outside perspective––a 30,000 foot view if you will. A good coach will highlight your strengths and identify your weaknesses. The best coach will give you a true, clear and unfiltered look in the mirror––without prejudice and with no other agenda than to help you perform at your best.
And then you get to work.
The Institute of Coaching published some remarkable data on the positive impact of working with a coach:
"…over 70% benefit from improved work performance, relationships, and more effective communication skills. 86% of companies report that they recouped their investment on coaching and more (source: ICF 2009)."  (Read their complete report here.)
The research is clear. People perform at their best when, and only when:
They know their leaders care.
Their work has meaning.
They have the chance to learn, grow and develop.
To achieve this, leaders today need:
Emotional intelligence.
Strong interpersonal skills.
Awareness––both external and self-awareness.
Your most important job as a leader is to bring out the best in others and get everyone pulling in the same direction. To inspire, empower and guide your people and your organization to their very best.

Looking at the IOC studies again, the benefits of coaching to you as an individual leader include:
Establish and take action towards achieving goals
Become more self-reliant
Gain more job and life satisfaction
Contribute more effectively to the team and the organization
Take greater responsibility and accountability for actions and commitments
Work more easily and productively with others (boss, direct reports, peers)
Communicate more effectively
And for your organization as a whole:
Empowers individuals and encourages them to take responsibility
Increases employee and staff engagement
Improves individual performance
Helps identify and develop high potential employees
Helps identify both organizational and individual strengths and development opportunities
Helps to motivate and empower individuals to excel
Demonstrates organizational commitment to human resource development
It can be lonely at the top, or on your way to the top! But it doesn't have to be.
Working with a coach improves your own performance and your ability to improve the performance of the people you serve.
It might just be the best investment you'll ever make.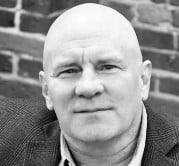 Jim Bouchard is an internationally recognized speaker, Leadership Activist, and founder of The SENSEI LEADER Movement™. He's the author of 8 leadership books, and hosts Walking The Walk, a ...
Web: www.armstrongspeakers.com
Details