Why using scanning tools for ADA compliance isn't a great idea
Recently we began working with several credit union clients to find good solutions for fully assessing their website's ADA compliance. One point we know for sure is that the WCAG 2.0 AA will be the standard for Financial institutions to measure themselves against. But from there things get a bit murky!
Through our research we came across a number of options for credit unions. There are paid and free scanning tools that claim to assess website ADA compliance, but we also found that often these types of tools miss important factors in determining if your site will meet compliance standards.
The U.S. Government's own website own this topic clearly states that "No automated evaluation tool can tell you if your site is accessible, or even compliant. Manual testing is always necessary." 
Here's what the U.S. Government says in detail about testing a website for ADA compliance:
Another page on the this U.S. Government Website lists a lengthy number of possible testing tools that could be used to assess a website for ADA compliance, and explains that "you may find that you will use 8-10 tools just to verify one issue." YIKES! Don't know about you, but we don't want to have to use 8-10 tools to do anything! But the key take-a-way is:
Clearly, this is an issue that needs to be handled by an expert in website accessibility.
Now, to be clear, we do NOT recommend that credit union IT staff undertake assessing their own website's ADA compliance alone. The WCAG 2.0 is very lengthy and a bit confusing. But bringing your credit union website up to ADA compliance is good for a number of reasons. Principally, there's concern that legally CUs will be required to meet these standards in 2018. Also, fully accessibly websites are also better preforming via search engines like Google, as many of the accessibility fixes also help with search engine optimization (SEO).
We recommend that instead of tackling this issue on your own you work with an outside team of experts for guidance. We've found a great independent auditing company, Accessible 360. They specialize in live-user testing for ADA compliance, which is exactly what the regulations recommend, and this is the company we are recommending to all of our clients.
Accessible360, co-founded by Aaron Cannon, a blind programmer/software engineer who has specialized as an accessibility engineer since 2007, conducts initial website assessments and full website audits for ADA compliance. They will then provide you with an audit summary report and a technical report for developers so that there is no question what needs to be done to bring your site up to standard.
Auditing companies like A360 often provide on-going support of your CU's website and may even give you a digital badge to place on your website, indicating that you are monitored by an independent ADA compliance company. Which is great for marketing and for demonstrating your institution's commitment to accessibility.
Accessible360 also provides expert rebuttals for their clients, should the institution be served with any kind of demand letter regarding ADA website compliance issues, which is a huge time-saver and would prevent your CU from needing to work with a lawyer for this very purpose. Sounds like a win-win to us!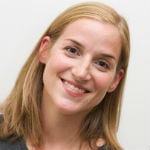 Meredith Olmstead is the CEO and Founder of FI GROW Solutions, which provides Digital Marketing & Sales services to Community Financial Institutions. With experience working with FIs in markets of ...
Web: www.figrow.com
Details