I was recently interviewed by CUInsight Co-Founder Randy Smith for The CUInsight Experience podcast series. It was truly an honor. Next year I will celebrate FORTY years in the credit union movement and naturally one of the things we talked about was the changes I've seen in the industry, what makes me hopeful for our future, and what makes me concerned.
You can listen to the entire interview above. One of the things that has me very concerned for our future is the mass consolidation through mergers which has resulted in a plethora of name changes, many, in my opinion, are not great.
I understand why some credit unions have to change their names. Enron Credit Union was a good example. And some of the original names were maybe a bit too literal. I recall a credit union in Portland that was the United Food & Commercial Workers Union Local # (something) Federal Credit Union. That one could use a refresh. But so many seem completely unnecessary.
One of the very early name changes that really upset me was Portland Teachers Credit Union. I worked there way back in the 80's so I had an affinity with them, also my niece is a school teacher, and well, I just love teachers. So much respect for what they do. It was the largest credit union in the state WITH that name, so why change it? The usual response, "Some people don't know they can join because of the name and their field of membership expanded to a big territory." They selected OnPoint as their name and to their credit continue to be the largest in Oregon, but if they hadn't changed to OnPoint, would they be as big? We'll never know.
Here's something else I'm beginning to notice, and maybe it's because of all the mergers in the past few years. When you click on the "ABOUT US" tab for many credit unions, there's no story. It often just says "We are a financial cooperative owned and operated by our members…." And while that's true, it's boring, and it's not a differentiator. That's our "structure" that's not who you are.
Interestingly enough, the top five credit unions in the nation, the billion dollar mega credit unions all still have their founders' name, and they all still proudly tell their story.
Navy Federal CU: Since 1933, Navy Federal has grown from seven members to over eight million members. And, since that time, our mission has remained the same: to serve and enrich the lives of those in the military community.
State Employees' Credit Union: SECU was founded June 4, 1937 with 17 members and $437 in assets. It was initially operated on a part-time basis from the basement of the Agriculture Building in Raleigh.
PenFed Credit Union: extra points for this cool video.
BECU (Boeing Employees): In 1935, new employees for The Boeing Company were required to purchase their own tools before they could start work. This was the height of the Great Depression. Finding money to buy tools was an insurmountable burden for many prospective employees. A Boeing employee, William Dodge, read an article in Readers Digest about the difference that credit unions were making across the world. Inspired, Dodge got a group of Boeing employees to talk about starting their own credit union.
SchoolsFirst FCU: In the midst of the Great Depression in 1934, 126 school employees pooled $1,200 to form the Orange County Teachers Credit Union.
If you want to be bigger, be better. It's that simple.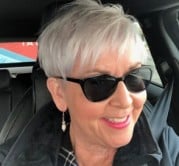 Denise started her credit union career over 30 years ago as a Teller for Pacific NW Federal Credit Union in Portland, Oregon. She moved up and around the org. chart ...
Web: https://www.zest.ai
Details