Why you must consider your credit union website during peak budgeting season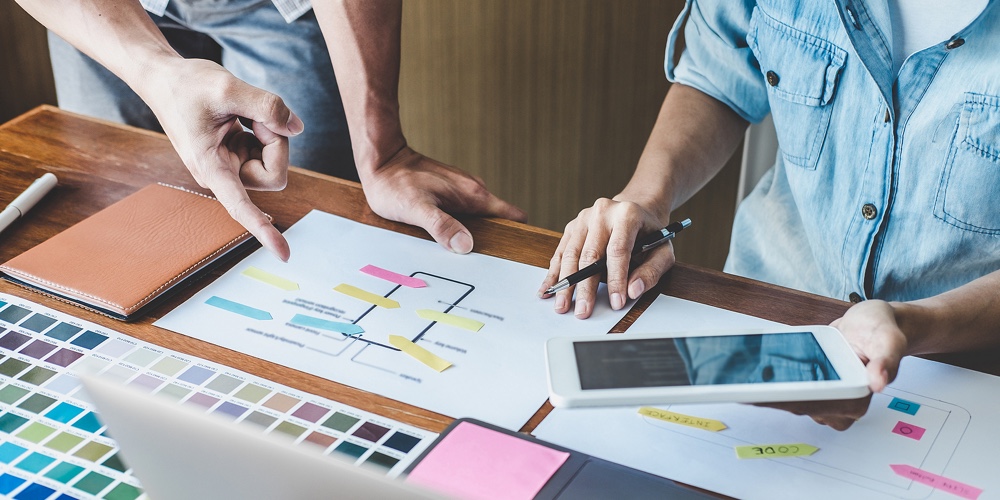 Your credit union is missing opportunities to make more loans, help more members and add new ones if your website is outdated and out of touch. The COVID-19 pandemic heightened the need for better digital member service, and now consumers have become accustomed to digital services that are frictionless and convenient.
Business Journal Daily reported that fully 70% of consumers shopped for small businesses online first. Additionally, check out these stats:
57% of Americans say their main reason for shopping small is to keep money local.
Additionally, 38% of shoppers say they want to support their community and local creators.
28% buy local for better service and 19% percent to help local nonprofits.
Millennials and Gen X consumers are most likely to support local businesses by only shopping online (45%).
Sounds very credit union-y! Consumers, particularly Gens X, Y and Z, also have become more comfortable with mobile technology services, and your credit union members are no different.
Financial institutions have changed tremendously, too. In a rush to better serve members digitally during the pandemic, your credit union likely jumped to update your website, and it is not what you would have created had you had more strategy and time to invest in it.
Your credit union has likely shifted its priorities, and perhaps even your strategy. According to The Financial Brand, just 32% of financial institutions can show customers/members their recurring expenses easily for their budgeting purposes, or share consumers' credit scores with them. Are these items you want to build into your 2023 budget for your website to ensure continued member relevance?
Understand how your website can be used to better support strategic objectives. Review your website's analytics to identify where bottlenecks might occur or partner with an expert as needed. Can members and potential members learn about your loans and other accounts in a single click? Are your call-to-actions clear and aligned with current objectives for the credit union? Consider the frequency of the clicks through your CTAs as well. If members aren't clicking, they also aren't joining your credit union or applying for loans. We're betting these are among your credit union leadership's strategic objectives.
Study your website's bounce rate. The bounce rate is when someone arrives at your site and bounces right back out. According to Search Engine Journal, the average bounce rate for a website is 41% to 55% – the lower the better. How does your credit union's website fare? The higher the percentage often means your website pages are loading slowly due to too many or too-large images and overuse of poorly optimized JavaScript. People won't wait around for your pages to load, particularly potential members, so your credit union is losing out on opportunities if your load times are slow. HubSpot said that load time is a maximum of four seconds, including on mobile devices. Ensure your site is optimized for success.
Your credit union website should be revamped at least every two years to keep up with changing trends. Have you kept up with that? That means its capabilities, design and content upgrades align with your credit union's strategic objectives. The trust members have in their credit union isn't just about keeping their money safe – although that's a large piece of it. Consistency, whether in the virtual or real world, is important in demonstrating reliability to build trust in your credit union's brand.
Check out Maple FCU's website, for example. It loads quickly and is easy to navigate with CTAs to apply for a loan or membership right at the top. Its brand, "The perfect place for imperfect people," says a lot about who the Maple FCU team is and what they do, and it's coupled with a real image that provides the flavor of its Lafayette, La., headquarters. In addition to the main navigation bar that clearly outlines how to find what you're looking for, immediately below the image, it asks, "How can we help?" with branded tiles below to guide users to their intended destination. Note there's not a single mention of rates before the scroll.
If you search for credit unions in Lafayette, it's on the first results page, despite being smaller than most at $62 million in assets. Ranking highly in Google searches is critical because it puts your brand in front of people already interested in your products and services and boosts credibility at a relatively low cost resulting in a high ROI, according to SEMrush.
Titan Growth explained that about 53% of website traffic comes from organic search while paid search typically produces about 15% of traffic. On average 2%-3% of website visitors should be converting – becoming members, applying for a loan or making an appointment to speak with someone.
So, if 1000 people come to your website in a day:
530 organic visitors = 16 conversions
150 paid traffic visitors = 4+ conversions
Both are good, but which do you think your credit union should focus on more when considering the ROI of your website and the lifetime value of your members? Keeping up to date on SEO trends is critical and may be something to outsource to business partners with the right expertise.
We dug into the weeds on how your credit union website is a critical, strategic tool, but it helps to illustrate the case for redesigning your website to meet your credit union's strategic growth objectives.
When members and potential members arrive at your destination, what will they find? An outdated website indicating your credit union cannot provide them the digital services they need, or a clean, modern website that helps them easily determine that your credit union just might be the one for them?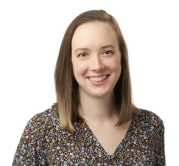 After graduating from Winthrop University in 2016 with a degree in Digital Information Design, Alex once again calls Greenville home. With a strong eye for design and development, she is ...
Web: https://getuncommn.com
Details