5 ways to attract younger members with your credit union website design and UX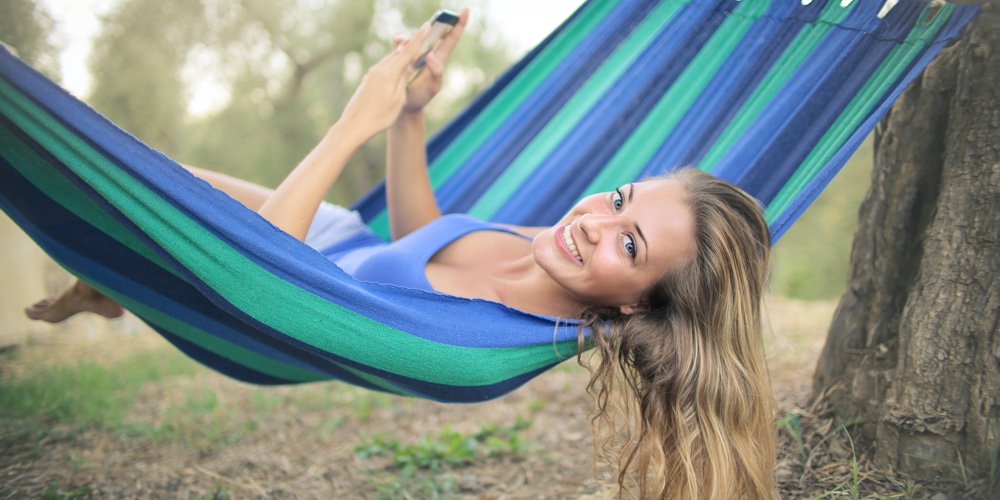 A recent BAI report found that the majority of millennials and Gen Z do not bank at a single institution, as opposed to Gen X and baby boomers. And while 22% of Gen X and 26% of baby boomers count a regional bank or credit union as their primarily financial institution, just 17% of Gen Z and 13% of millennials said the same. The propensity for Gen Z and millennials, second only to large banks, was to head to the internet for digital banks.
Millennials are no longer kids – some are in their 40s and have families. Gen Z is not the next generation of banking consumers – they are the now-generation. And one thing the two generations have in common is they cannot remember life without the internet.
Obviously, they aren't banking with a financial institution just because that's where their parents had their accounts. In fact, 60% bank at a different institution from their parents, according to 2020 research by Access Softek.
How can you get a leg up? Your credit union website must be the foundational star of all your marketing to these tech savvy generations, with built-in tools that help them succeed. Here's how to put your best virtual branch forward:
Make it mobile friendly: The younger the member, the more important mobile access becomes, so ensure your credit union website is built to be mobile friendly. It may not be your personal preference, but it's certainly theirs. Ensure your website and home or mobile banking apps are up to speed for the modern, young financial services consumer. A 2021 study by PYMNTS found the top reason credit union members were dissatisfied with their financial institution was the failure to innovate. Change can be scary, but we need to bravely push beyond that fear if credit unions are to survive, and modernizing your credit union website, so that it's easier for your members and your staff to use and keep fresh, can serve as a critical piece of the pie.
Be fee friendly: The BAI study also found that the No. 1 attractor across all generations for a PFI was one with the lowest fees. Credit unions' not-for-profit structure was made for this. Where the generations diverged was that Gen Z was looking for the best cash incentives and rewards, while millennials wanted the best rates (similar to Gen X, who's still in their prime borrowing years at the younger end). Boomers were looking for a convenient (and expensive to your credit union) branch network. In a time when everyone wants more for less, you can provide that with an efficient website that does it all.
Lower fees are important to everyone, but what's the story behind offering those lower fees? Tie in how it helps your members live better financial lives – not just the fees themselves. That can be accomplished through imagery portraying young people having fun. Maybe even tie in a concert ticket giveaway or other rewards of membership. Display all of this proudly on your website and tie it in with all of your digital marketing that brings members and potential members back to your website.
Partner for quality backlinks: What organizations are you partnered with that could help you reach younger generations? Do you need to do more outreach to find Gen Zs and millennials where they are? When you have these partnerships in place, feature each other on your websites with a link back to each other.
Going back to the concert ticket example there may be a local band that believes in the importance of financial wellness and would be willing to partner. A concert venue might be interested in co-hosting financial wellness events that you can use to leverage their reach. Link to each other's websites and collect registrants from the event.
A partnership like this can include all sorts of benefits on both sides, from organic SEO and social media increases to experiential marketing, that get your credit union brand discovered and partnered with the organizations that young people care about.
Build your SEO: Two words: organic traffic. Search Engine Optimization encompasses the structure of your credit union's website, page titles and Search Engine Results Page descriptions, and the content on your site. In short, it helps people searching for what they're interested in find what they're looking for – and that should be your credit union when it comes to financial services.
Your credit union can build your website to rank for keywords that younger people in your community are searching for without pay-per-click ads, although those have their place, too. The term 'keywords' is a bit of a misnomer though. You're really looking to rank for phrases, even questions, your ideal members are searching for.
For example, if you're a credit union in Dayton, Ohio, serving the surrounding communities, you might try for longer tail keyword phrases, like 'credit unions in Dayton, Ohio,' 'best car loans in Dayton, Ohio,' or 'payday loans in Dayton, Ohio.'
*Note that ranking for the keywords does not mean you offer payday loans, but perhaps more affordable alternatives. The goal is to rank in the top 10 for what young people in the communities you serve are searching for that's relevant to your credit union's business.
Content marketing: Adding content to your credit union website is a great way to inform and educate members on financial matters, as well as happenings at your credit union. The good news is it also helps you earn higher rankings in Google searches, so consumers can find all the great offerings at your credit union. Useful, quality content that helps members live better financial lives will build their trust in your credit union as their financial partner. And the higher quality Google considers your content, the more people are going to see it.
Blogs are nice, but it's not just about written content. Once your credit union website has grabbed a visitor's attention, you want to keep them there. Tools like loan calculators, chat functions and other third-party plugins help you better serve the visitors to your website, helping them to see your credit union as innovative and supporting their best interests. Allow them to open accounts right online, because as we shared above, about one-third of millennials and Gen Z prefer to open their deposit accounts via mobile.
Improving members' digital experience was ranked as the top business challenge for financial institutions over the last year, according to the BAI survey. When you're ready to up your game, especially to attract your younger members, get uncommn to build your now-generation credit union website.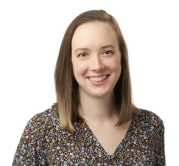 After graduating from Winthrop University in 2016 with a degree in Digital Information Design, Alex once again calls Greenville home. With a strong eye for design and development, she is ...
Web: https://getuncommn.com
Details