World Council project helps thousands facing loss of income in Peru and Ecuador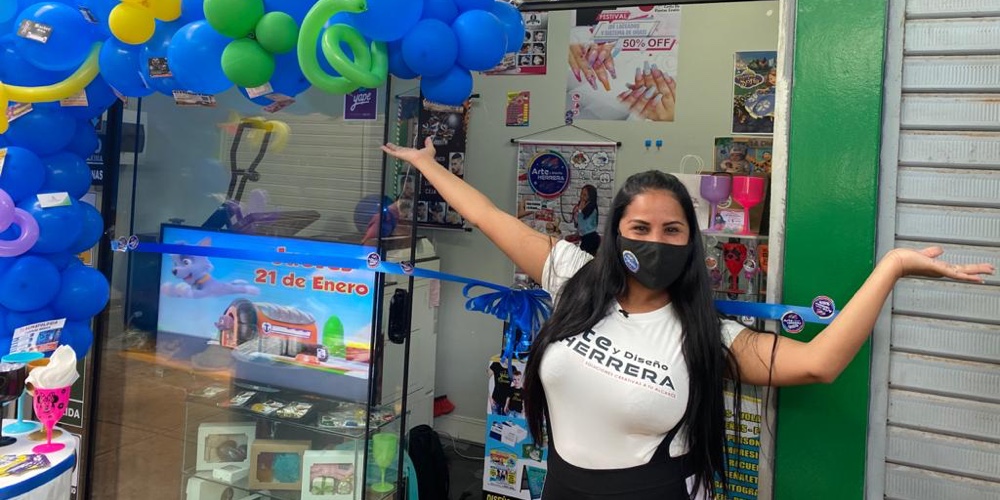 When World Council of Credit Unions (WOCCU) was selected in early 2020 to implement the flagship project in the United States Agency for International Development's (USAID) effort to counter regional impacts stemming from Venezuela's economic and political crises—both organizations were keenly aware yet another crisis was unfolding that would only exacerbate an already dire situation for Venezuelan migrants and refugees, and local vulnerable populations in Peru and Ecuador. 
Launched in June 2020, WOCCU's Economic Inclusion Project (EIP) has been forced to continually rethink and adapt the scaling up of its activities in order to support those populations further affected by the loss of income following increased unemployment and business closures caused by the COVID-19 pandemic. 
By speeding up the implementation of the project's original objectives, the EIP team was able to:
help new and existing entrepreneurs develop business administration skills, access capital and other financing mechanisms, identify market segments and grow their businesses.
advocate for the employment of hundreds of Venezuelan refugees and migrants.
ensure increased financial stability for project beneficiaries.
Growing entrepreneurship
EIP adapted and expanded skill development programs, such as the "School of Dreamers" in Peru and the "Entrepreneur Camp" Ecuador, to reach new and existing entrepreneurs. Through those programs, the Economic Inclusion Project built up the entrepreneurial skills of nearly 800 people in under seven months. EIP also launched its Seed Capital Fund (SCF), awarding grants to 19 entrepreneurs who showed themselves ready to scale their businesses for market.
Building a workforce
In collaboration with several other international, regional and national agencies, the Economic Inclusion Project developed an employment guide to help private sector companies in Peru and Ecuador hire Venezuelan professionals in compliance with local law. EIP ultimately worked with over 40 companies to hire Venezuelans across the two countries. EIP also tapped its Seed Capital Fund to cover expenses associated with revalidating the professional certifications of 507 Venezuelan refugees and migrants—including doctors and teachers—so they could practice in their new home country.
Strengthening financial stability 
Recognizing that financial literacy is paramount in ensuring the newfound financial stability of project beneficiaries will remain intact, the Economic Inclusion Project has already trained 875 people in financial education—reaching both individuals looking to improve personal finances and entrepreneurs looking to strengthen the financial health of their businesses. In addition to training, EIP has developed or adjusted financial savings, credit and insurance products to meet the needs of vulnerable populations, reaching 3,618 individuals. Additionally, EIP worked with credit unions to issue the first loans to Venezuelan entrepreneurs, who were previously excluded by financial entities from receiving any financial services or products.
The project has also continued to apply considerations of gender inclusion and the prevention of Gender-Based Violence (GBV) across all activities. Understanding the unique challenges faced by women, including in economic development, EIP accomplished over 60 percent participation of women in employment and workforce development activities. 
By the time the Economic Inclusion Project ends in 2023, at least:
100,000 Venezuelans and locals will obtain access to financial services (a credit, savings or insurance product).
10,000 Venezuelans will have an improved capacity to establish a sustainable livelihood.
EIP will continue to collaborate closely with key project partners and stakeholders, as well as Venezuelan refugees and migrants, and local vulnerable populations to build a self-sustaining and inclusive business enabling community—fostering long-term economic growth.
Greg Neumann is Director of Communications for World Council of Credit Unions. He directs the tactical and strategic management of World Council's communication efforts, and works to build WOCCU'...
Web: www.woccu.org
Details