12 must-reads for credit union trainers
by: Marlo Foltz, Director of Blended Learning, Credit Union National Association
The CUNA Trainers List Serve is constantly buzzing with great professional development advice for trainers. The plethora of books and articles mentioned are great resources to add to your current training initiatives, lead you through difficult times or generate ideas when you are feeling stuck. I asked my staff, "Where do you get your inspiration when creating content for credit unions?" I should have known better. Due to the abundance of responses I received, I had to narrow the list down to the top 12 (we couldn't stop at 10) must-read books every credit union trainer should have on their bookshelf.
These are the most-quoted, most-read, most-dogged-eared and most-depended upon books in training, as chosen by your fellow confidants in training. Enjoy!
Enchantment by Guy Kawasaki – Transform your work relationships and move beyond the predictable persuasion, influence or marketing techniques. Keep your goal in mind and you will change minds.
Telling Ain't Training by Harold Stolovitch and Erica Keeps – Engage your staff with do-it-yourself exercises that are practical and user-friendly.
The Heart of Change by John Kotter – Organizations are constantly changing, and trainers are often the ones that need to pave the way for the entire credit union. Unveil the framework to help you implement the new changes at your credit union.
The Accelerated Learning Handbook by Dave Meier – So much training, so little time. Develop accelerated learning techniques to help your employees train quickly and efficiently.
Gamestorming by Gray, Brown, Macanufo – Get the creative minds of your staff flowing! Learn the importance of providing a creative thinking environment.
Design For How People Learn by Julie Dirksen – Continue to engage employees after their training. Discover key principles to create materials that allow your staff to not only gain the knowledge you are sharing but to retain it as well.
Tribes: We Need You to Lead Us by Seth Godin  – Technology can do many things for us nowadays, but one thing technology cannot do is lead. Trainers must have the desire to change things, connect people and have the willingness to lead their credit union into the future.
Linchpin: Are You Indispensable? by Seth Godin  – Claim your seat at the table! Take charge and make things happen at your credit union, regardless of your title.
Better Than Bullet Points: Creating Engaging e-Learning with PowerPoint by Jane Bozarth – Want to create online training but don't have the resources to support it? Learn how to develop artistic e-courses using Microsoft PowerPoint.
eLearning by Design by William Horton – Gain the knowledge and tools to create your own e-learning program.
Guide to E-Learning by Michael Allen – Know the guidelines to create effective, powerful e-learning training solutions. Don't waste your time and your money with costly, drab online training.
Graphic Design Cookbook by Leonard Koren – This book is a graphic designer's dream. Create design layouts for just about any media with the use of effective new design devices.
Being well informed on the leading training techniques of today is a must for credit union trainers who want to be in tune with the 21st century employee. I expect that there will be plenty of authors on this list with whom you will agree and plenty of others who will challenge you to examine what your beliefs are and define them in more concrete terms.
I am using these books to shape our credit union training conference, CUNA Experience Learning Live! Regardless of your initial reactions, these books, and the ideas inside them, will help you understand your staff, yourself and your position inside your credit union better.
Marlo Foltz,Director of Blended Learning, Credit Union National Association
With its network of affiliated state credit union leagues, Credit Union National Association (CUNA) serves 90 percent of America's 7,400 state and federally chartered credit unions, which are owned by nearly 95 million consumer members. Credit unions are not-for-profit cooperatives providing affordable financial services to people from all walks of life.  For more information about CUNA, visit www.cuna.org or the CUNAverse blog and follow @CUNAverse on Twitter.  For more information about credit unions, visit www.aSmarterChoice.org and follow @asmarterchoice on Twitter.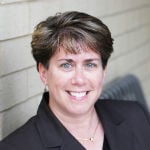 For the past 20 years, Marlo has designed and overseen training programs for credit union employees, executives and boards. As Vice-President of Blended Learning at CUNA, Marlo is responsible for ...
Web: www.cuna.org
Details