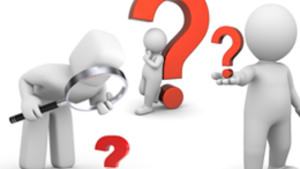 Happy New Year. Welcome to 2014!
I recently read that 2013 was the year of regulation and hopefully 2014 will be the year of relief. Unless, you plan on retiring this new year, I doubt you'll see much relief, but it sure does sound nice.
As we start off the new year, what are the key questions that need to be answered to determine if we can be memberlicious?
I've got 14 of them…….
1. How will the qualified mortgage rule impact originations, especially among lower to moderate income Americans? Will they still be able to pursue the American Dream of Home Ownership (yes, that's two questions, but I'm only counting it as one)?
2. Will there be a market for non-QM loans that Fannie and Freddie will not purchase or will Credit Unions need to put them on our balance sheets to keep making member-focused and memberlicious mortgage loans?
3. How many attorneys will attempt to get rich off of QM and encourage people to sue their lenders? And will the CFPB continue to give mixed messages to the market and encourage people to file complaints?
continue reading »