2 Lessons from Life of Pi: Be Heard and Remembered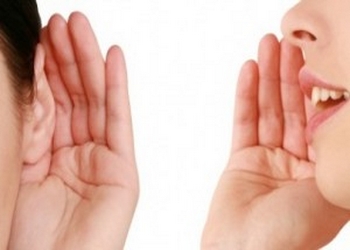 by Mike Lawson
My lovely wife and I just saw the movie Life of Pi and were amazed with the special effects the movie presented – as well as the plot. Ok, ok, yes the movie has been out for a while, but we have two-year-old twin girls and getting away is nearly as impossible as my San Diego Chargers making the Super Bowl within the next millennium. So we take what we can get when we can.
Anywho, the movie really didn't hit me that hard until one of the ending scenes when the main character, Pi, was in the hospital recovering from his more than 200-days adrift at sea. He was being interviewed by the Japanese shipping representatives who owned the ship that sank from which Pi had escaped earlier in the movie. Pi told them the elaborate story about how he was trapped on one of the ship's lifeboats in the middle of the Pacific Ocean with a wild tiger (along with a hyena, orangutan, and zebra) that also managed to escape the sinking ship.
If you're wondering why he was on a lifeboat with all these animals, please go see the movie for details.
Getting back to the movie's turning point (at least for me), the Japanese representatives interviewing Pi couldn't believe his tall tale, as many of his facts just weren't possible. They couldn't possibly use it in their report. SPOILER ALERT! When they pressed, Pi finally gave in and told the real, factual "human" story, which was much more horrific and brutal than his original, enticing animal version. It was a disappointment and less moving to hear the real version. Looking deeper, as the movie pointed out, each animal was a metaphor for each of the humans that were actually on the lifeboat.
Again, sparing you the details, the Japanese representatives asked Pi why he would create such an elaborate story instead of just telling the real thing. Pi responded: (paraphrasing): "Which one would you rather hear and remember?"
That got me thinking about how credit unions can present their stories to the media and consumers to be heard and remembered. (Actually, I didn't start thinking about it for a couple of days, as I wanted to enjoy a rare moment of freedom at the movies with my wife.) So many times credit unions just display the facts: low rates, free checking, online/mobile services, etc. This information is important, but it's not too enticing. There needs to be a story that will hook the consumer to remember your credit union so they can ultimately experience your low rates, free checking, online/mobile services, etc.
Like Pi, tell a story that consumers would rather hear and remember. For example, my credit union, San Diego County Credit Union, had a creative, lifestyle ad campaign a few years back that resonated quite well with folks who lived along the coast. One of the campaign's commercials featured two surfers in the water who were waiting for waves talking about life: jobs, relationships, health – finances in this case. Yes, surfers actually talk about that stuff in the water – not just tubes, babes, and beer.
One of the guys had just gotten married and had a baby on the way, so he got a car loan from SDCCU for a new minivan to transport his growing family. The other guy whose life was moving in that direction was looking for an auto loan as well. After catching a couple of waves, naturally, the conversation moved toward SDCCU's financial services. The commercial told an enticing, lifestyle story that related very well with many San Diegans – including me.
That commercial ran about five or six years ago (maybe more) and I will never forget it. Today, SDCCU is running some entertaining "stuffy banker" ads that are funny, but they don't tell a particularly memorable story. The credit union certainly has capitalized on the Bank Transfer Day movement with this campaign, however.
Researching the CUES 2012 Golden Mirror Awards, shows a few gems, as well. FivePoint Credit Union ran an entertaining commercial about a guy who couldn't do any fun stuff with his office buddies (Las Vegas, golf, Cancun) because he was saddled with too much debt. Each time he time he was tempted to spend money, his electronic "debt dog collar" would shock him, reminding him that he couldn't go because of his piling debt.
FivePoint was promoting its debt consolidation loans, which resonates with a lot of Americans these days. But as cheesy as the commercial was, it told an entertaining and memorable story with the guy getting shocked by his "debt dog collar" – a much better move than showing a bunch of depressed people not being able to do anything because they have unmanageable debt piling up.
Tulsa Federal Credit Union's "Nothing" campaign is another example of telling a smart narrative about its NothingChecking.com offering. This campaign is very clever in its many uses of the word "nothing"; it's hard to forget. It also won CUES' the top prize. Sometimes simple things can create memorable results. Afterall, Seinfeld was a show about nothing.
Other memorable mentions from 2012:
With credit unions clamoring for attention these days as consumers continue to look for new financial services choices, now is the time to step up and be heard with a story that will stick. What is your credit union doing to be heard and remembered? Are you still stuck stating mundane facts or are you like Pi telling something that is memorable that will ultimately be shared?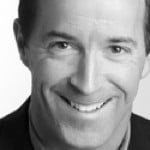 Mike Lawson; principal of the marketing firm, DML Communications (www.dmlcommunications.com), and host of the credit union industry's only online video talk show, CUbroadcast; has more than 20 ...
Web: www.cubroadcast.com
Details