2012 Revival – Calling all Credit Union Communication Marketing Executives
Why 2012 will be a Revival for Transaction Marketing and TransPromo Strategy Initiatives
For the last decade Transaction marketing and Transpromo strategies have been a known practice for document composition software providers and print and mail services providers. The technologies and techniques have been incubating under the confines of niche printing areas but have yet to break into the mainstream of marketing and branding efforts. Now is the time to revitalize the concepts in the face of evolving customer communications.
Transaction marketing has its roots in utilizing information relevant to the transaction to create action. It makes sense to highlight the overdue amount in order to trigger the recipient to take action to pay a bill. Research has shown that highlighting certain words in red creates urgency to act, and using this simple cause and effect can reduce day's sales outstanding or collections of overdue payments. Transpromo strategies extend that call to action by using transactional communications like statements, invoices and notices as vehicles utilizes to market new services to existing customers. Existing customer data is used to call attention to relevant and personalized messaging with the hope that every day communications take on a new value as revenue-generating tools.
2012 – A Year of Revival
The value of Transactional marketing lies just of us ahead as organizations quickly embrace online communications. Until now the success of transaction marketing has been confined to the operations side of organizations, but with the explosion of online, mobile and social media channels, businesses and consumers are spending more time online. The social enterprise is a reality. As a result, statements, invoices and other traditional communications are no longer being ignored as a back office problem. Customer Communications Management via smart phones, Facebook, Google+ and Twitter are taking center stage, as are personalize online portals that become a gateway to engaging, listening and growing existing client relationships.
The revival of Transaction marketing and Transpromo initiatives will be lead by companies that refocus communications to engage customers where and when they chose to interact with the brand. Successful marketers will concentrate on transactional communications that have immediate impact to the bottom-line and engage existing customers through creative use of transactional communications beyond the print-centric practices of the past.
Driving Factors for the Revival
United States Postal Service decline – mail losing relevancy
Smart phones – consumers communicate on the run
Big Data analytics – target personal and relevant content at point of interest
Social Media – consumers communicate and hang out online
Lower Cost – the cost of communicating with existing customers vs. new ones
Less Complexity – unified solutions for effective multi-channel engagement
Effectively applying Transactional marketing practices across these electronic venues will be essential in order maintain brand recognition and boost customer loyalty in these new mediums. Success will depend on giving customers the opportunity to embrace your brand where they spend their time…and these days that means online, not on paper.
Brad Banyas is CEO of OMI, a leading Managed Communication Service Provider that assists organizations in transitioning print communications to the paperless world. Cloud communication services by OMI include, Statement2web® and TransXAction™, which provide a single point for creating, managing, and measuring critical customer communications. OMI enables business-changing strategies that utilize daily, weekly and monthly customer communications as focal points to reduce cost, increase revenue, improve brand loyalty and boost customer satisfaction. Visit www.outsourcemanagement.com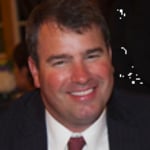 Brad Banyas is CEO of OMI, a leading cloud-based customer communication management service and platform provider. OMI delivers cost-effective solutions for marketers and brand managers to connect with customers through ...
Web: www.omi.co
Details