2014 holiday season is omni-channel!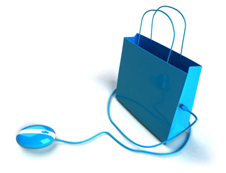 by: Brian Abner
Omni-channel is the buzz within the financial sector.  Is it possible to learn more about consumer sentiment and desires from other sources such as the retail sector?  Of course you can!  So let's have a look over what is expected this holiday season and what consumers have on their wish list!
Consumer sentiment is expressing a couple of reactions towards this holiday season characterized by "cautious" spending.  Holiday shopping consumers will either be "survivalists" or "selectionists" according to PricewaterhouseCoppers U.S. and Strategy survey.   We will define these consumer types a little later. Just know retailers are going to need both groups in order to experience a favorable revenue opportunity this season.
What do people want? Consumers are expecting seamless Omni-channel experiences (There is NO room to falter), season long "door buster" deals, and of course "NO" tolerance for another season of data privacy invasion.  Retailers must navigate through consumer sentiment by mastering these expectations or suffer the consequences of losing loyal customers. Sound familiar!
SO…What is trending?  Glad you asked!  Here are a couple of the top trending consumer attributes taken by the survey for this holiday season:
"Cautious" – consumers remain concerned over the economy as 72% of those surveyed believe we are at the same point as 2013 or has worsened compared to last year.
continue reading »