3 characteristics of an effective credit union website (for executives)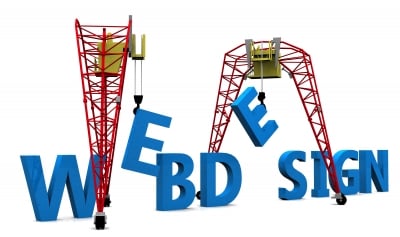 by Tim Bunch
Credit Union Executives have many unique challenges. One such challenge is providing an online environment for members and non-members alike. In a previous article, I discussed 7 Ways to Confuse Visitors. This time, I would like to cover 3 things that are essential to every successful Credit Union website.
1. A Competent, Professional Web Team
There is no surprise here. Great people build great websites. However, you might not know all of the various roles your team is required to fill.
Content Curator
Content Strategist
Copywriter
Data Analyst
Database Administrator
Graphic Artist
Information Architect
Marketing Expert
Multi-Language Programmer
Search Engine Optimizer
Server Administrator
User Experience Designer
Credit Union Executives are not expected to know all the ins and outs of these fields. They do need to know if their team that can deliver on all fronts. Your web team is the most important factor of an effective Credit Union website.
2. Web Analytics
If you're an executive, you are probably good with numbers. You want to know the hard facts; it's what helps determine success or failure. The web is an area of marketing with hard numbers.
Audience (demographics, behavior, and technology)
Content (pages, speed, search, experiments)
Traffic sources (direct, referrals, search, paid)
Solid analytics will provide insight into several key point indicators. These analytics will help you uncover your website's vital signs.
Effectiveness of marketing campaigns
Areas of interest to visitors
Visitor growth and distribution
This list is merely a brief overview, and far from complete. With all of the different aspects of web analytics, you need someone on your team with great insight.
3. Content That Fills a Need
People go to the web for something they need. Generally, they need it now. Your Credit Union's website must fill that need in order to be a success. The web industry lives by the phrase, "Content is King".
Your web team will recognize the most obvious needs of your visitors.
Online Banking
Membership
Loans & Accounts
Contact & Locations
They will also take care of the areas with less demand.
Employment information
Community involvement
Frequently asked questions
Credit Union news
Meeting these needs online saves a phone call or a trip to a branch. It also assists with member retention and growth. Your team is responsible for helping ensure that the right information is delivered to the right person.
The Bottom Line
If you have a competent, professional web team using web analytics to help fill the needs of members and non-members alike, you are on the right track. Let these three inter-dependent areas work as your guide. Trust your team, follow the analytics, and take care of the people.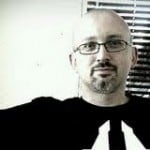 Tim Bunch is a web strategist, designer and developer at CapEd FCU. As a web standards fanatic, he passionately pursues best practices in web design. Tim is also an avid ...
Web: www.caped.com
Details