3 last minute Christmas shopping tips
Christmas is around the corner. Have you finished all your shopping? Here are three last minute tips to keep in mind as you venture out to fight the holiday shopping crowds.
10-second rule
When deciding on whether you should purchase something, use the 10-second rule. Hold the item in your hands for a solid 10 seconds and think hard about whether you actually need it or whether it is the right choice for your loved one. Sometimes we are in such a rush to get things done we don't actually stop and put thought into it. So before you check that gift off your list give it the 10 seconds to make sure it's worth your money.
Cash only
It has been proven that we tend to spend more when we shop with our credit or debit cards. It is so easy to swipe that card at multiple stores without really tallying up how much you are spending. Often times it's not until you check your account do you realize the damage you've done to your wallet. Use the cash only rule to avoid this spending problem. Decide exactly how much you want to spend before you leave the house. Take only that amount with you to the store and you will save yourself from those unplanned (and often expensive) holiday purchases.
Go it alone
Having friends and family members in your life that support and encourage you is something to be thankful for. But, when it comes to Christmas shopping sometimes having your loved ones with you can be a huge mistake. They may have the best intentions when helping you check things off your list, but they may in fact be persuading you to buy things you don't really need to. So go it alone and stick to your shopping game plan.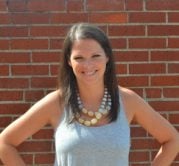 Wendy Moody is a Senior Editor with CUInsight.com. Wendy works with the editorial team to help edit the content including current news, press releases, jobs and events. She keeps ...
Web: www.cuinsight.com
Details