3 Ways to Be a Credit Union Champion
by: Fred R. Becker, Jr., President and CEO, NAFCU
Let's say you could have the undivided attention of a congressman of your choosing – what would you talk about?
You could talk about how the highly onerous impact of complying with a multitude of regulations and why it makes it challenging to serve your members. Helping Congress understand the breadth and depth of the problem is a great starting point.
Over the past 12 months, credit unions have not only been greeted by a flurry of new requirements from the NCUA, the Consumer Financial Protection Bureau and the Federal Reserve, but a host of other government agencies beyond financial regulators, such as the U.S. Patent and Trademark Office, the Federal Communications Commission and the Department of Labor.
The burdensome impact of this multi-agency regulatory situation in the absence of proper coordination between them creates a contradictory, costly and confusing compliance environment.
In order for our industry to see a solution to this problem, members of Congress need to hear how it impacts their constituents/ your members in their home districts in a real, measurable way – from you.
Here are three points you can make to help your congressman understand what you're up against and how it affects the nation, your community and your credit union:
Make it personal.  Discuss the issues that are important to your members and your community. Remember, your Main Street perspective is priceless. What impact will housing reform have on your ability to help your member's home loan needs? Has your credit union helped small businesses in your community? What is impeding you from doing more for your members?  Highlight your success, as well as your challenges.
Talk about President Obama's 2011 executive order asking independent agencies to rid their books of old and outdated regulations. This measure sets a commonsense approach to regulation that would be a welcome relief to credit unions, and fewer dollars spent on compliance, are more dollars credit unions can put to work in our economy. Remind your congressman of this as they look at pending legislation.
Champion the importance of preserving credit unions' tax exemption, particularly as discussion continues to heat up over reforming the tax code. Congress needs to hear from you about the value of the tax exemption and the devastating impact their constituents would face if it were removed.
Don't be afraid to leverage the tools at your disposal. Your credit union's website, Facebook page, and Twitter account can help you keep your concerns front and center with many members of Congress. Today, nearly all legislators and regulators are active on social media.
If you want to further hone your advocacy skills and expand your congressional understanding, the good news is that NAFCU's Congressional Caucus is slated for Sept. 11-14 at the Mayflower Renaissance Hotel in Washington, D.C.  This forum offers a unique opportunity to have your voice heard. This year's Caucus, one week after the end of Congress' August recess and less than two months before the general election, is prime time for you to speak directly to lawmakers and regulators about issues affecting your operations and members. And as with all NAFCU events, NAFCU's Congressional Caucus is open to everyone, not just NAFCU members.
The bottom line: With so much on the line, it's never been more important to engage with your lawmakers about what your credit union is up against and how Congress can help our industry fulfill its historic mission of building better lives for millions of Americans.
Fred Becker has spent the last 12 years working tirelessly to advance credit union issues. He has championed credit unions — advocating an increase in the credit union member business lending cap, expanding credit union participation in the Small Business Administration programs and the creation of a new risk-based capital regime. During the most recent debate on financial services reform, he advocated for a credit union exemption from the new Consumer Financial Protection Bureau and removal of interchange fee restrictions.  www.nafcu.com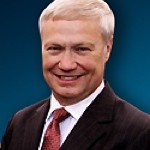 Fred Becker has spent the last 12 years working tirelessly to advance credit union issues. He has championed credit unions — advocating an increase in the credit union member business lending ...
Web: www.cusuitemusings.com
Details