3 ways to reach your young professionals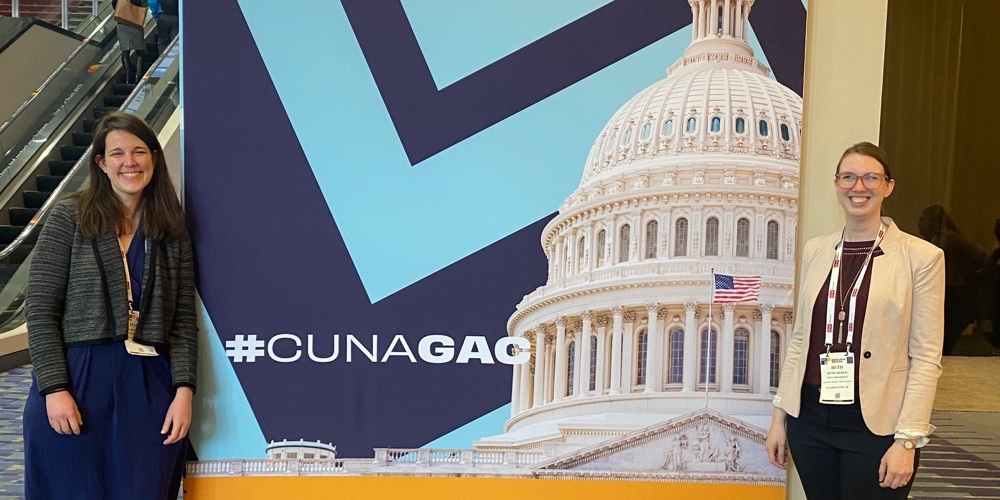 DCUC had the privilege of hosting this year's GAC Crashers for a casual networking lunch. This is the third time we have hosted an event for the young professionals group, and every year we are amazed at their excitement, bright ideas, and myriad of accomplishments already under their belts.
Credit union news is full of articles about how the average age of credit union members is rising and the great resignation/retirement shift that is happening at the top levels of credit unions. As young professionals ourselves, we'd like to argue that the future is already in our industry; we just need to be better at reaching out to them.
Stop Seeing Them as Young Professionals and Start Seeing Them as Professionals
So many of the people that are still considered young professionals have been working in the industry for ten years or more. Words like "young" lead to other words like "inexperienced" or "unqualified" or "not ready." Every member of your team has something worthy to contribute. If the credit union industry needs to change and adapt to the new world, why not talk to the people who are more willing to challenge "how things have always been." Focus on the quality of their work and ideas, not their age.
Give Them the Chance to Learn from Each Other
During Charlotte's GAC Crash experience, there was a lot of talk on the importance of young professional groups. As much as we need to be heard within the whole industry, it is also important to have space to learn from each other. We want the support of our leaders; we also want the support of our peers. Young professional groups are just as important as mentorships. It's in these groups, like the Crashers, where we get to see things from the perspective of people in different departments, whether it is a VP of Finance, Assistant Branch Manager, or Operations Supervisor. Sharing our experiences and how we got to where we are helps show others the possible paths forward, especially those who believe in the credit union mission but don't feel as if they've found their niche yet. The energy, excitement, and support from these groups makes you want to do more and better for your community.
Focus on Culture
Credit unions always sell themselves as a financial institution for the people. It's part of why working in credit unions is so great. We need to make sure this people-first mentality carries over to the staff, as well. Know their names, make sure that they know what opportunities are available to them to learn and grow, meet them where they are. And do it often enough that it doesn't feel awkward. Allowing young professionals to get to know you a bit better, allows them to see themselves in you and then in your shoes, no matter how many generations apart you may be. Be the one that reaches out, and let them know that you're available whether its now, in a month, or in a year. Opportunities can feel fleeting, especially when offered by someone much higher on the food chain. Leaving your door open means that they don't have the pressure of adding one more thing to their to do list during crunch times or during long, overwhelming events like Crash. So much of a company's culture is dictated by its leaders. It really is up to you.
None of these ideas are new, and every generation feels as if they aren't heard. But the most successful companies are the ones able to take it to heart and find ways to listen to and integrate their up-and-coming people. If you haven't started already, it's not too late. We're here.

Co-authored by Charlotte Randall
Beth Merlo is the Vice President of the Defense Credit Union Council (DCUC). She joined DCUC in 2006 and has worked in all parts of the organization. As Vice President, ...
Web: www.dcuc.org
Details