4 ideas for "me" time under $25
Whether or not you're a parent, it's important you take time out of your busy schedule to take care of yourself. Parents often call this "me" time and although some may not want to admit it, everyone needs a little time to themselves for rest and relaxation. Here are four budget-friendly tips for getting that much needed "me" time for under $25.
Pick out a Pinterest project
Whether it's a new recipe, a home décor idea, or a creative craft, go back to your Pinterest boards and tackle that project you've been longing to get to. Having a small project to do on your own will get you feeling creative and also productive.
Have your car cleaned
Sometimes having someone do your chores makes all the difference in the world. Cleaning out your car is not something most of us look forward to, so do some research and find auto-detailing shops in your area on the cheap. In most cases, you can get a great interior and exterior wash for around $20. Check out Groupon for deals near where you live or work.
Take a nap
Who doesn't love a good nap? Many of us are lucky if this is ever an option. On the next weekend that rolls around, make it part of your day, even if it's just 30 minutes. If you have children arrange in advance for them to be looked after. Just getting that extra time in to rest can really help recharge your batteries, even if you just lie down and don't go all the way to sleep.
Go out for a solo coffee date
Those fancy coffees can really put a dent in your budget, but grabbing one every so often can be a nice treat. Make a plan to hit up your neighborhood coffee shop with a good book or magazine and sit and enjoy your favorite beverage. The coffee will give you an energy boost and the alone time will help you feel happy and rejuvenated.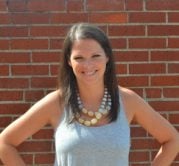 Wendy Moody is a Senior Editor with CUInsight.com. Wendy works with the editorial team to help edit the content including current news, press releases, jobs and events. She keeps ...
Web: www.cuinsight.com
Details