4 key industry events to attend in the next few months
At CUNA Governmental Affairs Conference the political landscape and economic outlook was the buzz. Not to mention the impressive keynote speech delivered flawlessly by Former Secretary of State, General Colin L. Powell, USA (Ret.). But after jamming at "Late Night at the GAC" and Sound Nation's performance, what's next?
As a career tradeshow attendee, here are 4 credit union events you must attend in the next few months:
1.April: GonzoBanker Chief Executive Officer Spring Roundtable
Cornerstone Advisors has a unique series of credit union roundtables each year that provides credit union executives unique opportunities to collaborate and share best practices with their peers in a more intimate setting.
Led by the experienced experts at Cornerstone, this is a must-attend event for CEOs. The event kicks off on April 19 at the picturesque Scottsdale Resort at McCormick Ranch.
2.May: 2017 National Conference for Canada's Credit Unions
The credit union movement is strong all across the entirety of North America. The National Conference for Canada's Credit Unions is built on innovation and diversity. New to this year's event is the Innovation Session Series. Growing and maintaining a strong membership depends on innovative products and services as well as in their delivery.  
Halifax is the perfect place to experience the credit union movement and the beauty of Nova Scotia. The conference is encouraging attendees to come early and stay late this May to discover this magnificent province.
3.May: Corelation Client Conference
Corelation is taking the core banking space by storm with its new Keystone core platform. With Keystone continuing its steady tide of signing credit unions and seeing significant conversions, any credit union saddled with a legacy system or in the process of reevaluating its core needs to pencil in this event for May.
The annual conference is in Corelation's San Diego backyard and kicks off May 16 and if you're lucky, you'll get to check out a Padres game!
4.June: CU Tech Talk Info Security Conference
June 14 kicks off the 15th annual Credit Union InfoSecurity Conference. This is the only security conference for, by and about credit unions. It is also one of the least expensive events on my annual list.
Block chain security, cybercrime trends and even biometric authentication technologies will be covered during this three-day event. Register now and we'll see you in San Diego!
There you go. Four great shows and four great reasons to rack up some frequent flyer miles in the next few months. See you there!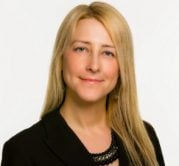 Michelle Shapiro has more than a 15 years of experience in the banking industry to her role as Financial Services Industry Expert at Hyland Software. Her mission is to share ...
Web: www.onbase.com
Details