4 ways decluttering your home can save you money
The turn of the season is the perfect time to take a look around your home for ways to reduce clutter. For some of us it's natural to hold on to things, whether it's an item that's sentimental in nature, or an article of clothing you're hoping to one day fit back into. If you take the time to declutter your living space, though, you may actually be putting money back into your wallet. Below are four ways condensing clutter can pay off in the end.
Fewer healthcare expenses. More often than not, a cluttered home equals a dirty or dusty home. Unless you are cleaning your crowded space on a daily basis, it's very difficult to avoid the unsanitary conditions and poor air quality associated with an unclean home. This can lead to health issues resulting in higher medical expenses.
Lower living expenses. Common sense tells you that the less clutter you have, the less space you need. When you downsize you save on monthly rent or mortgage payments, which are often the largest expenditures per month. Additionally, if you own or rent a smaller home, you will inevitably have less expensive utility bills; the cost to maintain the home (yard care, for instance) will also be lessened after downsizing.
More household organization. Decluttering allows you to really separate between your wants and needs. After you eliminate what is unnecessary in your home, you can organize what you are left with and go from there. Thus, on your next shopping excursion, you will know exactly what it is you already have, preventing you from making redundant purchases.
Additional charitable contributions. Not only does decluttering clear space in your home, it also allows you the opportunity to donate these discarded items to local charities. Locate a Goodwill, Salvation Army, or other community organization accepting contributions. Depending on the amount you give, you may be able to write your donations off on your next tax return.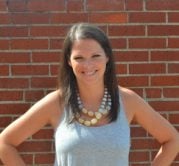 Wendy Moody is a Senior Editor with CUInsight.com. Wendy works with the editorial team to help edit the content including current news, press releases, jobs and events. She keeps ...
Web: www.cuinsight.com
Details