4 ways to help your credit union and members by recession-proofing your website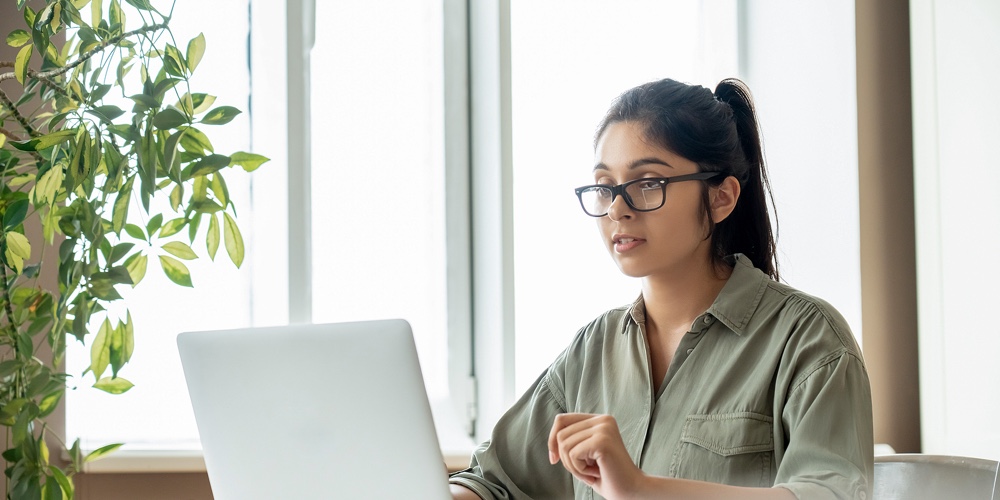 Interest rates, inflation and the markets are in chaos right now, which means your members are, too. And so are your employees.
Consumers are concerned about their finances, and your employees are working feverishly to help provide some sense of peace in the chaos. Your credit union can be the calm in consumers' financial maelstrom. Your credit union website likely has the broadest reach of your outlets, and you can use it to build your brand around financial wellness and empowerment. A true business partner can make it easy, saving time, aggravation and your members' hard-earned capital.
Financial wellness and empowerment are key
Consumers flock to credit unions in times of financial uncertainty. Following the 2008-09 economic crisis, members poured into credit unions as did nonmembers, boosting membership growth from limping along at 2% to more than 4.5% annually by 2018, according to Callahan & Associates. That growth percentage has continued at 4% over the 12 months ending in June 2022, per the NCUA. Members know where to go to keep their money safe, so it's important to be prepared.
Now's the time to put members' minds at ease by hyperfocusing on financial wellness information on your website. The markets have a lot of people Googling, "What's going to happen to my 401K?" Check Google Trends – 401K is right up there with searches about Taylor Swift, and in some areas it even eclipses search traffic for Kim Kardashian.
Make sure the information you provide members is important for your ideal members and easy to find on your credit union website. Use data, one-on-one input and any other information you can to determine what is top of mind for those members and double down. What might be their best options and how can your credit union provide value in those areas.
To help you keep your website fresh and current, it must be simple to use for your employees, too! Updates should be simple to make on your own, or through your partner, without a ton of fees to make it happen or waiting weeks for changes to go live. Rates are all over the place right now, so ensuring your members have the latest information for your credit union is critical, and it can't take weeks for a response, or even hours for your team to handle the changes themselves.
Keep up to date on digital marketing best practices
While our current economic period is not like the housing crisis in many ways, some trends remain the same. Many businesses will slash their advertising budgets to save on costs (by 13%, ICEAW found during the '08-'09 crisis).
This is the wrong path to take, as post-crisis data illustrated that companies that maintained their marketing demonstrated 3.5 times more brand visibility. Credit unions were built for difficult times, and you will come out stronger on the other side of this economic downturn if you are able to keep top-of-mind with your members and potential members through consistent and actionable information on your website for families that need it right now.
Messaging during trying financial times can be challenging, and you'll likely have to rethink how you're presenting information to members. You may have planned fun Halloween-themed marketing materials when you were setting the calendar last year, but that may not be as well received now. No one needs to be more scared right now.
Your website should be well-organized with a clear path to the precise information your members and potential members need when they need it. Right now, members need simplicity with all the complexity surrounding their financial standing. Be easy to do business with, whether on your digital channels or in-person for a consistent brand.
Your credit union website, as well as your products and services, must be crystal clear and easy to find. Invest in search engine optimization to open up new opportunities for your credit union to add new members and deepen relationships with existing members. A member might have a checking account and a car loan but no idea you also have great HELOC offerings that can help them consolidate existing debt. Easy refinancing options are another way to go, growing market share and member penetration while also helping.
Being able to make these updates, quickly and easily will also keep your already stressed marketing team just a bit happier in their jobs. Employees have a lot of power right now, and they're exercising it by seeking greener pastures. What more can your credit union do to become an employer of choice and retain employees for reduced expenses.
Maintain focus on your ideal members
Credit union leaders tend to have huge hearts and want to help everyone, but we can't. By focusing on your ideal credit union members, you can continue to be there for those you can help the most.
Invest in opportunities that come up and make sense for your field of membership, like upgrading your digital presence with simple online membership and loan applications or converting online and mobile banking providers to one that better suits your members' needs.
Consider providing or increasing your virtual financial counseling or educational opportunities in addition to your in-person offerings. Some members may be picking up extra shifts or a side gig to make ends meet, so make it as convenient as possible for them. It will also save your team time and money they need to improve member service and create more self-care time.
Highlight value
During a recession, cost is of great importance for consumers, but so is value. What value-adds can your credit union provide that will increase continued growth opportunities? Financial coaching? Credit counseling? Lower-cost, small dollar loans? Clear and consistent messaging around this can help allay members' fears and provide them a sense of control of their financial situations.
Just as you don't want to lose opportunities to deepen relationships with your members and want to help the community more broadly, so do we. Ensure you have the best partner helping you with your credit union's website. Ultimately, you're looking to avoid wasted time and money, maintain control over what you can, differentiate yourself, and mitigate reputation risk and stress. Don't waste time and money, lose control over your digital presence and sleepless nights with the wrong website design partner. It's too valuable a tool for your members and your team, especially now.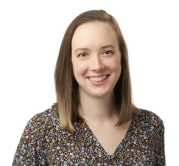 After graduating from Winthrop University in 2016 with a degree in Digital Information Design, Alex once again calls Greenville home. With a strong eye for design and development, she is ...
Web: https://getuncommn.com
Details