4 ways to save on dining out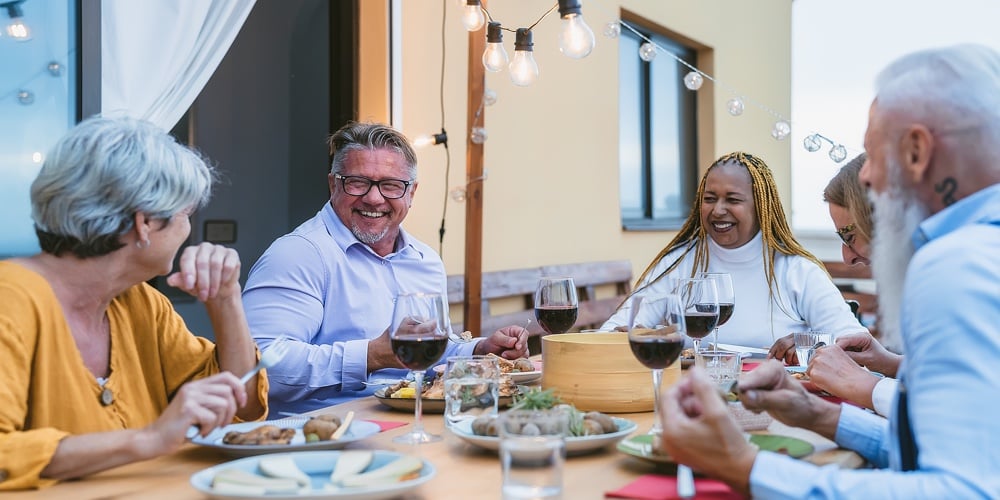 Between our struggling retirement accounts and virus scares, we don't need much of an excuse to stay home to eat all of our meals these days. But it's still nice to go out. There's just something pleasurable about meeting up with friends, enjoying a nice meal, and not having to do the dishes. If you like to dine out but want to save a little, here are four tips than can help…
Use coupons: There are tons of coupons available for different restaurants if you just know where to look. Heck, you might even get them in your mailbox every week. Also, check out your restaurant apps periodically and deals may pop-up there too. You should also take a look at Restaurant.com. Search by your zipcode and you can find discounted gift certificates that will definitely save you a few bucks.
Don't go crazy: It's nice to have a drink with dinner, but $14 cocktails can add up. Have one drink if you want, but then maybe take the afterparty to your house and open up that bottle of wine you've been saving. And if you're not drinking alcohol, then just drink water. Nobody needs a $4 Diet Coke.
Order leftovers: You might think you're saving a few bucks by ordering a smaller entrée, but for a few bucks more you might be able to turn that meal into two. Think strategically before you place your order.
Don't pay for the kids: Leave them with Nana. And if that's not an option, eat somewhere that the kids can eat free. Need help with that? Here's a Parade list of 70+ restaurants where kids can eat free.
John Pettit is the Managing Editor for CUInsight.com. Using news, community posts, press releases, jobs and events, he keeps the credit union movement digitally informed throughout the day.
Web: www.cuinsight.com
Details