5 elements credit union websites need to help members weather inflation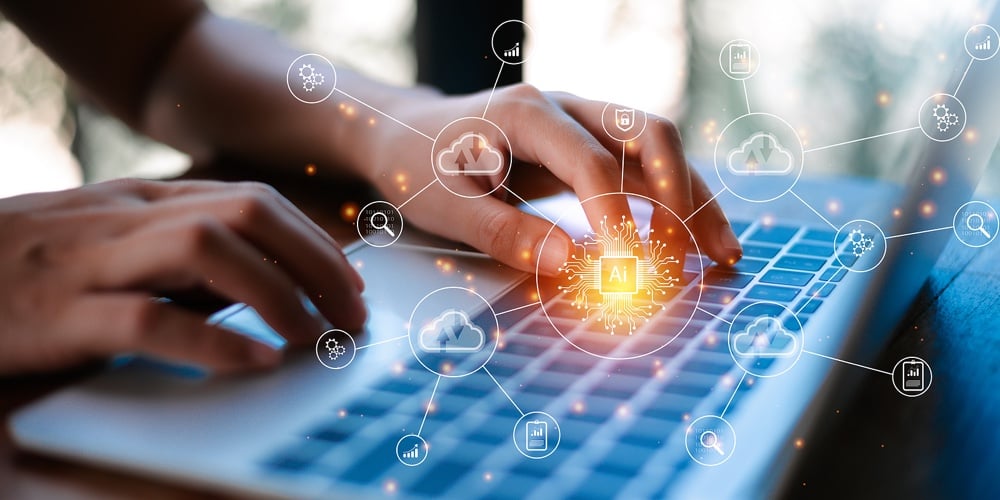 Credit unions are known for being there for their members. But what happens when your members aren't "there?"
Since the pandemic, branch traffic has declined as much as 35% to 50%. At the same time, according to FullStory, 64% of consumers are feeling the pinch of inflation so they are cutting back on purchases and 51% are doing a lot more research online before they spend that hard-earned money. Your credit union website is more critical than it ever has been in recent memory.
We're all getting tired of dealing with COVID, but your duties as financial first responders are not over yet. The gummed-up supply chain situation and the Russian invasion of Ukraine have skyrocketed prices of many commodities, while gas prices are through the roof, and let's not get started on the price of cars. People are hurting.
Credit unions were made for times like this. Credit unions were birthed from times like this.
But instead of opening our doors to average Joe and Jane, we must reach them digitally in many cases.
"Brands need to support consumers in making more considered purchases–and they have fewer chances to get it right today versus just a few months ago," said Kirsten Newbold-Knipp, CMO of FullStory. "With market dynamics in flux, digital experience success depends on paying close attention to actual consumer behavior in real-time, questioning assumptions, and addressing the unknown unknowns in order to drive engagement and sales."
The company's survey also found that three-quarters of consumers are likely to abandon a transaction because of a digital experience issue. That means your credit union isn't even getting a shot at 75% of potential members (and probably losing existing ones) if your website doesn't cut the mustard. Not only do you lose the opportunity to serve a member or add a member, but a bad experience erodes trust – the most important thing for credit unions.
To avoid rage clicks – the 21st Century slamming of the phone – build an engaging website and ensure you maintain it. Here are 5 tips:
Adhere to your credit union's mission and vision. It should be consistent across all platforms, but when you don't have the opportunity to correct or explain something because your member/potential member isn't right in front of you, it must be clear. Share your mission and vision on the site. Represent it in the stories you tell, the words you employ and the images you use. Take HopeSouth Credit Union's website for example. It is all about the community it serves, from the images of downtown Abbeville, S.C., to the small dollar Back-to-School loans to, the hope it provides members to "improve their credit scores and gain financial freedom by helping to avoid bankruptcy, repossession, foreclosure, delayed retirement, and more."
Optimize your website for search engines. In addition to creating valuable content for your field of membership, they might have trouble discovering your credit union if your website doesn't follow the key principles for SEO. Credit unions are fortunate in this area because they generally serve niche communities, so they can optimize for what's called longtail keywords; these are generally less competitive to rank organically and less expensive for paid search engine marketing (SEM).
Keep your content fresh. Provide consistent, valuable information for members through blogs, fresh promotions and updated testimonials. Given the economy, money-saving tips, coupons and discounts are particularly popular as families are forced to do less with less. Create your own or partner with community or other relevant organizations to cut costs for members. And if these partners will also link back to your site, even better for your SEO!
Leverage earned, owned and paid media for distribution. Use your credit union's newsletter, email marketing, statements and social media to keep members coming back. That's what you own. Then there's earned media: public relations, building relationships with local news outlets or popular topical podcasts to reach a broader audience with your expertise and drive them to learn more about your credit union. And, of course, paid marketing in publications, radio, TV and more to spread the word and nudge potential members to learn more or further educate existing members of your services.
Demonstrate empathy. Some see digital services as impersonal and cold, but they don't have to be! If you follow points 1 through 4 above, the human elements follow. Part of empathy is also accessibility, and that means ensuring your site functions like a member's dream. Everything is easy to find and works as it should for a stress-free member experience. Also make sure your website is user-friendly for everyone, including those with disabilities. No rage clicks!
More than half of people (55%) are unlikely to return to a site or app after experiencing a struggle or frustration, according to the FullStory survey. Top issues that ticked users off included slow page loads, broken links, buttons that don't work and broken forms. Banking was one of the top three industries that consumers rated as excellent in digital experience, but that was only 30% of respondents. If your digital offerings, the cornerstone of which is your website, aren't simple to use, your competitors' will be. Update your website for growth and continued relevance.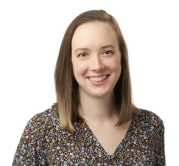 After graduating from Winthrop University in 2016 with a degree in Digital Information Design, Alex once again calls Greenville home. With a strong eye for design and development, she is ...
Web: https://getuncommn.com
Details