5 innovative strategies to drive fee income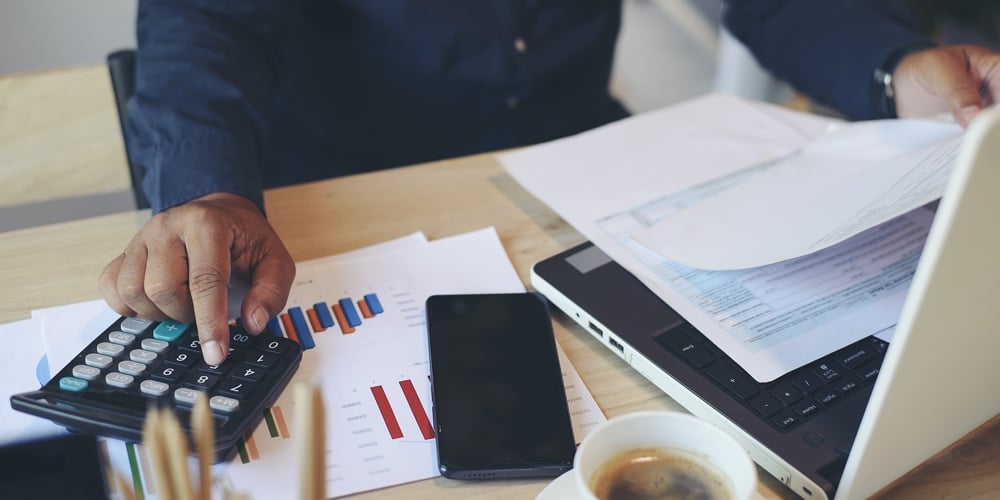 So here we go again!  Rising interest rates, threat of inflation, and consumer demand and spending starting to decline. You know what that means? Yes, it is time once again to focus on fee income.
The great balance to keeping the balance sheet healthy, and your credit union growing even when the marketplace becomes challenging. Fee income is so important for credit unions, yet it remains a constant challenge and struggle to grow.
We have teams that are great at gathering deposits, amazing at making loans, and skilled at ensuring collections stay on track, yet fee income is the one hill they never seem able to climb. So with so much talent and experience out there, why does the idea of driving fee income still rank as one of the top four challenges facing credit unions today?
Well I have a theory about that, a theory that is really not backed up in any scientific research, but instead one that is based on my own gut instincts, and the experience I have had working in financial services for more than twenty-five years.  And I have to tell you I think my theory is right.
Growing fee income remains a challenge, because how we train and teach our teams to drive fee income leaves them underprepared, and under-informed on how to best drive this area of revenue. Strategies such as contests to highlight fee-income products make employees feel like they are pushing product on members. Trainings about how to sell fee income often focus more on how the fee income helps the credit union versus the member. And our education and focus on fee income is start and stop, which leaves staff members confused about the importance of focusing on fee income consistently in every member interaction.
How do I know that our efforts to drive fee income have fallen flat? Because in the last twenty-years the average cross-sale ratio of members remains at less than three products and services, despite most members having a need of nine to ten. Which tells us our members need us to focus on fee income even more than our credit union does.
So what can we do to turn this ship around and drive fee income in our credit unions? Try these five innovative strategies to not only create a spike, but to develop a long, sustainable and constant flow of fee income.
5 innovative strategies to drive fee income
Help your team deeply understand fee income – what fee income is and why it matters. I think one of the biggest mistakes leaders make is assuming that our teams understand how fee income works – the difference between interest income, fee income and how both are vital to help make the credit union strong and stable; why fee income is critical in helping us hold margins when interest rates rise; and most importantly how fee income is attached to the products and services that our members most need.
Think about it – without this level of understanding, we are asking our teams to sell something they don't really understand or have confidence in.
Shift the focus to why fee income is so valuable for your members – as I shared above, the average member has less than three products with your credit union (often one or two), yet they have need of upwards of eight to ten products or services.
Either our members are getting these services from someone else (someone not as caring and supportive as you) or worse – their needs are going unmet.
When we offer products and services to our members, we not only drive fee income but we help our members achieve their financial goals. Fee income is a total win-win for your members and for your credit union.
Showcase how easy it is to drive – Fee income is not driven through contests and highlighting products, it is driven through relationship building and great conversations with members.
The more questions you ask of your members, the more you learn about their goals, dreams and fears. And the more your members share, the more opportunity you will have to present the products or services – then can help them achieve their goals, solve their problems, or give them peace of mind.
To grow fee income you need to do nothing more than care about your members. It is the easiest sale you will ever make.
Stop tying fee income to product promotion – most articles I read, or information I see on how to drive fee income focuses on product promotion, suggesting you select a product, focus on it, design contests around it, and incent your teams to sell the product.
Highlighting a product every month, or getting team members to choose a product they want to focus on in their branch for a time, or rewarding employees who sell more debit cards or overdraft protection than anyone else on the team, is actually preventing you from the long-term growth you are looking for.
Instead, focus on strategy three, focus on helping the team learn to develop the right conversation, ask the right questions, and identify the multiple needs. Role play, talk conversation strategy, and help them learn to listen for clues that lead to natural product suggestion.
When you focus on one product to drive fee income, that is all your team will sell – one product – leaving your members feeling like they have been sold, and worse yet – their multiple needs left unmet.
Change your structure to support fee income– think about how you incent, reward, and promote your team members for performance. Do you have an award for the highest loan producer? Do you focus team meetings on loan volume and collections? If you do, then rethink your strategy to focus more rewards on fee income. Your team will do what you expect and what you incent.
Fee income is so important to the growth of any credit union. Not just in tough economic times, but no matter the shifts in the marketplace. Fee income is the measure of how deep your member relationships are, how proactive you are taking care of their needs, and how much you focus on the whole member, not just the loan relationship.
Follow these strategies and you will see that your members are happier, your retention rates increase, your employees enjoy selling more, and your balance sheet . . .  it will be more balanced.
Voted One of The Top 15 Business Growth Experts To Watch, and Top 41 Motivational Sales Speakers, Meridith Elliott Powell is a former financial services executive. Today she helps her ...
Web: https://www.meridithelliottpowell.com
Details