5 keys of consumer-centric marketing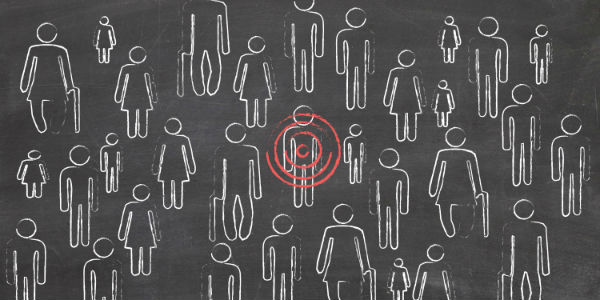 At its core, customer-centric marketing is about creating satisfied customers and enhancing your brand. Traditional methods that once worked are becoming outdated, requiring us to keep up with technology and accommodate the impact it's having on consumers and their journey.
As you start down the necessary path to modernizing your marketing, keep these five key steps in mind:
1. Understand your consumer
Technology has led to a rapid evolution in customer behavior. People used to choose their financial institution by convenient location, and their account by what was offered there. Now people go online to research products, which expands their choices and consideration set.
And this change of behavior isn't just in millennials. Older demographics are also changing their behavior. Think about grandmothers who open savings accounts for grandchildren. These highly educated, active, retired women with time, energy, and money to spend on grandkids are now turning to the internet first. The average grandmother researches online, "Facebooks" her friends for their opinions, develops a short list, and then goes to a bank website.1
To continue to connect with consumers, our methods have to evolve as consumer behavior evolves. Today's consumers – age 18 through 80 – are savvier, more informed, and shopping product first. Our differentiation can still be positive service and a strong community presence. But first we have to compete by offering innovative products consumers expect.
2. Target effectively using data
Consumer control of the decision-making process is so high, without effective targeting your message is lost in the digital clutter. Identifying your ideal account holders through marketing segmentation and buyer personas allows you to deliver what they want in the right channels at the right time. Targeting lets you focus your communication.
It takes time and resources to create comprehensive consumer insights – BancVue has spent over $4.3 million in consumer research – but this investment is invaluable. Using technology and research to target consumers ensures you don't waste money connecting with the wrong people who aren't interested.
Data enables you to craft more effective advertising, reach the right consumers at critical moments, and engage them with the right message. The "one marketing message works for everyone" days are over. People are bombarded with advertising communication. A correctly targeted and tailored message cuts through the noise, making a lasting impression and personal connection.
3. Engage across multiple channels
Consumers aren't interacting in only one communication channel. Once you've targeted your ideal prospects, you need to ensure that your messaging is crisp and consistent across all touchpoints. Consumers have a limited digital attention span, so your marketing needs to be attention getting, clear, and prompt them to take the next step.
Just as you wouldn't have broken windows or peeling wallpaper in a branch, you need to put your best foot forward online. Your digital presence is competing with the megabanks, so it needs to be just as polished and visually appealing. Consumers expect more and quickly dismiss ads and websites with poor graphics or confusing UX.
With new technology and an increased focus on digital, it's easy to forget the importance of the in-branch experience. Though 88% of people go online first for research,2 75% of recent bank switchers opened their new account at a physical branch location.3Once consumers have chosen you for your product, they have perceptions about your brand that need to be fulfilled when they come in-branch. Community financial institutions are perceived to deliver positive service and to care about their account holders. Their in-branch experience will reinforce their feelings about your brand.
4. Fulfill your brand promise
Branding is more than a logo or marketing materials. It begins with identifying what your brand represents and your benefit to your account holder. It takes deep introspection and research to really know your consumer and recognize the true benefits you deliver. Once you understand the promise your brand is making to consumers, think about how you deliver on this promise.
Consumer experiences shape their perception of you, and your marketing interactions are a big part of the consumer experience. Align your company actions to connect emotionally, build trust and relationships, engage consumers and help them make informed decisions. Map out your interactions and advertising touches and determine if they are effectively delivering a positive experience.
5. Measure results and change accordingly
Technology has created useful tools to help you gather analytics and determine if your efforts were successful. The inherent trackability of digital marketing allows you to evaluate ROI and spend smarter in your next marketing efforts. Keeping track of metrics lets you continually revisit your consumer targeting and maximize your effectiveness. At BancVue, we use analytics to develop best practices and inform our communication channel choices. With better results measurement, you gain better understanding of your account holders and prospects, you stay on top of trends as consumers migrate between different digital channels, and you refine your message as you receive feedback.
Effective modern marketing is constantly evolving to create a better consumer journey. It's a complex challenge that requires a full-circle strategy encompassing innovative products, data and metrics, targeted world-class marketing materials, and experiences that exceed customer expectations. A tall order for sure; which is why we continually refine Kasasa with a multi-faceted approach to inspire and excite consumers. If we stand still and use a one-dimensional strategy, the consumer tunes us out and chooses a megabank.
1 Winters, Phil. Customer Impact Agenda. 2014
2"CA Web Stress Index", 2009
3 AOL & Oliver Wyman, "Making the Switch: Checking Account Path to Purchase," June 2014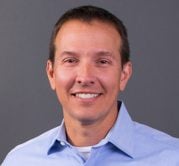 Keith Brannan is CMO for Kasasa, a provider of branded, community-powered banking products. For more information on Kasasa, visit www.kasasa.com, or visit them on Twitter @Kasasa, @KasasaNews, Facebook, ...
Web: https://www.kasasa.com
Details