5 tips for a more frugal fall
Fall is here and with it comes cool, crisp weather, football, and changing leaves. For many, it is the best time of the year; for others it is the onset of a stressful, and often expensive, holiday season. Here are five tips for a more frugal fall:
Don't go to the gym – Yes, you read that correctly. Cancel that gym membership and exercise outdoors. Enjoy the cooler weather while you go for a run (or walk) around your neighborhood, plan a hike, or take a bike ride around town.
Break out the crockpot – Spend time gathering ingredients for a hearty crockpot meal. Enjoy quality time at home with family and friends and chances are that crockpot will produce leftovers, which will save you even more in the end.
Winterize your home – Make your home as energy efficient as possible in preparation for the colder months ahead. Seal off drafty windows or doors, shut vents in rooms that aren't being used, and change the direction of your ceiling fan to draw cooler air up and force warm air down.
Get outside – During hot summer months, indoor activities (such as going to the movie theater or shopping) are a must, which can often come at a steep price. As the weather cools down, do research on things to do outdoors in your community (many of which are free or for a small fee). Visit a pumpkin patch, check out a corn maze, or do some apple picking at a local farm.
Start a holiday fund – Saving even a small amount for those upcoming holiday purchases can make a big difference. It can be quite stressful to think of the extra expenses on the horizon, but planning ahead can help ease that stress and help you enjoy all the fun that comes with these last months of the year.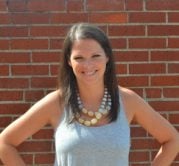 Wendy Moody is a Senior Editor with CUInsight.com. Wendy works with the editorial team to help edit the content including current news, press releases, jobs and events. She keeps ...
Web: www.cuinsight.com
Details