5 ways banks & credit unions must mitigate risks and losses in 2022
Remote work and surging digital banking use have given cybercriminals a field day. But some surprisingly low-tech threats are also causing big losses and headaches for financial institutions. The five risks described below are a punch list for what needs close attention in the year ahead.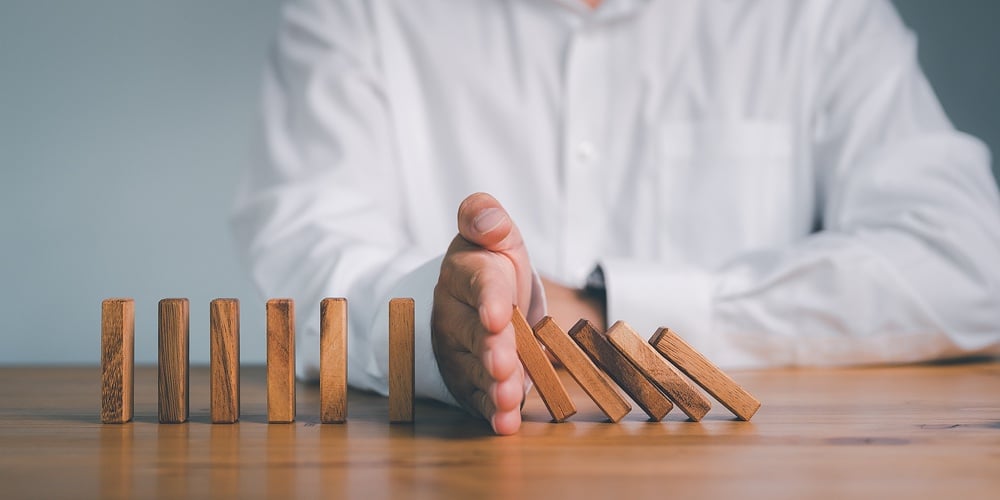 Innovation, employee experience and evolving consumer preferences are changing the financial services landscape. This includes the way financial products and services are delivered. Many banks and credit unions are exploring ways in which third-party relationships may help address the changing landscape, while others are looking to new or innovative technologies that can increase efficiencies, grow their reach and improve competitiveness.
No matter what your organization's approach is, there's a new level of scrutiny that you need to apply.
Clearly, you must be sure that you're not doing something that introduces too much risk that could put your long-term viability in jeopardy. However, it doesn't mean you shouldn't pursue opportunities. Risk management shouldn't be the department that says no, but rather the function that enables successful execution with the emerging risk universe in mind.
It's not unlike what mothers tell their kids: "Just be good." That simple instruction can be applied to pretty much everything you do, including managing risk:
continue reading »