5 ways to stop artificial intelligence from taking your job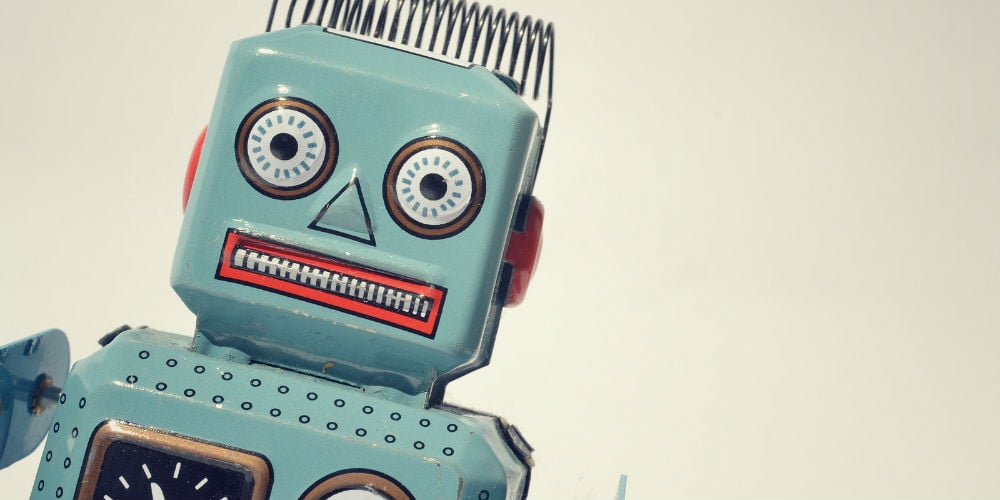 Robots are taking over the world. In 2017, PwC shared that within the next 15 years, 38% of American jobs will be replaced by Artificial Intelligence or Robotics. 61% of the jobs performed by humans in the financial services sector will be gone.  Kai-Fu Lee , head of Beijing's Sinovation Ventures and former head of Google China says  "50 percent of all jobs in China will be replaced by automation, and Wall Street's biggest banks will be overtaken by AI. Lee goes on to say we must accept the enormous changes ahead, especially those related to mass unemployment."
As horrifying as this must sound to my Credit Union friends, it may not be as bad as it seems. Automation and AI will certainly create disruption in production, transportation and financial services, to name a few, but also creates opportunity for excellence in every profession where people serve people. Here are 5 ways to "Beat the Bot" and become irreplaceable.
Be Empathetic: The 2001 study of the University of Michigan Health System shifted the protocol for malpractice claims. Pre-2001 "deny and defend model" immediately assigned legal counsel to malpractice claims, sent it to a medical review committee, to claims committee, and then to court. Post 2001 protocols create a layer of transparency to engage patient and family through communication, apology (when appropriate), disclosure, sharing information, and the offer of a mutually agreed upon solution. This layer of transparency and empathy reduced the amount of money paid in legal costs by over 50%. Reasonable people understand that no one is perfect, things go wrong, and mistakes are made. This study shows people react due to a perceived lack of empathy from the service provider. Artificial Intelligence cannot provide the empathetic member experience. Cavett Robert, the founder of the National Speaker Association, was known for saying "People don't care how much you know until they know how much you care".
Be a Resource:  Ever bought, sold, or refinanced a home? This can be an emotionally charged transaction. Why call a real estate agent when we can search for a house online using Zillow or homefinder.com?  We all know good real estate agents don't simply show you what's there, they show you what isn't. Guide your members through the unfamiliar and you become irreplaceable in the market place. AI is proficient at providing a data profile but not opening the door of the home, giving us a tour, and helping us navigate the emotions of a new home. People want a guide.
Be Hospitable:  New York City Restauranteur Danny Meyer, and bestselling author of "Setting the Table" says "Service is the delivery of a product. Hospitality is the way the delivery of the product makes the recipient feel". You are in the hospitality business. We are all in the hospitality business. Artificial Intelligence provides service, it cannot provide the emotional connections paramount for member loyalty. This is created through hospitality. People want to feel welcome.
Be Appreciative: A study by The American Society for Quality (ASQ), shows 68% of customer defection is due to an attitude of indifference by a company employee.  followed by dissatisfaction with the product or service at 14%.  We must be mindful, authentic, passionate, and create a feeling of appreciation in order to retain member loyalty. When you show appreciation for the member's time and treasure, you build loyalty. People want to be loyal.
Communicate Authentically: When traveling, I often ask my Uber driver "how do you like working for UBER?" I often get answers about flexibility of schedule, easy money, meet nice people, but I also hear frustration from the drivers about not being able to communicate with a live person in the corporate office. When there is a problem with a fare or a concern that must be addressed, communication is conducted through automated email responses. When you don't give your members, (internal or external), a mechanism for authentic communication it creates distrust that will filter into their performance and attitude. Prompt responses are not the same as authentic communication.
Automation and AI is the future and will change how businesses operate. Kai-Fu Lee calls it the "singular thing that will be larger than all of human tech revolutions added together, including electricity, the industrial revolution, internet, mobile internet — because AI is pervasive." He also says "nothing can replace human to human interaction."
Patrick Henry is an author and speaker from North Carolina. As a former Nashville songwriter and humorist on the SiriusXM Radio Family Comedy Channels, he delivers funny and entertaining keynote ...
Web: www.patrickHenrySpeaker.com
Details