58 young professionals selected to 'Crash the GAC'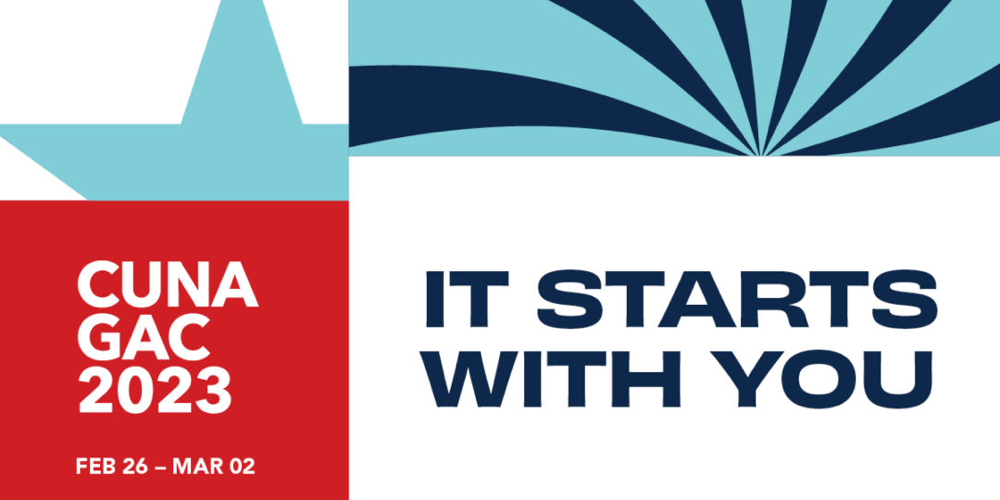 The 2023 GAC Crashers have been tapped from the largest applicant pool of credit union rising leaders in the program's 14-year history.
With 233 applications, the competition was tighter than ever before for the 58 Crashers selected to attend CUNA's Governmental Affairs Conference in D.C. this February-March. The group represents 48 U.S. states and includes three WYCUP Scholarship winners from Africa, Australia, and Ukraine.
"Congratulations to this year's class of GAC Crashers! We're excited to welcome this engaged group of young credit union professionals to our movement's premier advocacy event," said CUNA President/CEO Jim Nussle. "They'll have plenty to experience at the 2023 CUNA GAC, including amazing networking opportunities and the chance to advocate for the credit union difference to policymakers firsthand."
Exclusive Crash content will be enhanced with new learning panels focused on leadership development, credit union history, community partnerships, engagement, and key advocacy topics. Programming has also been modified to include more time with the CUNA leadership and engagement teams and to allow learning to be actualized through Crash debriefs.
continue reading »