6 Photogenic Ways to Connect with Your Members

by Mike Lawson, Principal at DML Communications & Host of CUbroadcast
I visit a lot of credit union websites each week for various projects and very few of them showcase any photos of satisfied members, participation in community events, or just of the credit union itself (staff, products, operations, etc.). Just about everybody enjoys looking at pictures whether it's sports, nature, family, and others. So what gives?
Many credit unions today have taken the leap and created Facebook pages where they have a number of "social" photos posted and even videos, which is great. But why would you want to have your members and prospective members take the extra step to leave your website to view these images somewhere else? Even though there are a "billion" users on Facebook now (how many of those are actually active accounts?), not everybody in the civilized world is on it. Create a designated place or page on your credit union's website for fresh photos to show.
Don't get me wrong. If you're members are on Twitter, Facebook, Google+, Pinterest, LinkedIn, etc., by all means, use them. But don't forget to include the photos on your credit union's website, too. Each site can complement the other for maximum coverage. Emails, blog posts, and newsletters can also be used as messengers to deliver teaser photos that will reach out and pull your audience back to your website for increased traffic and interest – and hopefully more business.
Here are six ways to do it, which will create a better connection with your members:
1. Community Events
When social media and marketing expert Chris Brogan spoke at the 2012 America's Credit Union Conference in San Diego a few months ago, he stated that most credit unions weren't stepping up to be a part of their communities to really commit to connecting with members and other groups of people. Instead of passively handing out T-shirts, physically reaching out to your community to be a part of it is huge in building and enhancing relationships. It shows your commitment to investing in your members' neighborhood. They appreciate it. I know I do when my credit union steps up.
So why not show a few photos of your credit union's staff helping out at a local food drive, beach clean up, a neighborhood school event, other philanthropic efforts, etc. There are dozens of community events in which your credit union can partake to solidify its place in the community that will send a loud message to members and prospects of its commitment. Post those photos for all to see!
(And you don't have to keep them on the website forever. You can remove them after a couple of weeks – or archive them on a designated event photo page – and replace them with fresh photos for members to view new items. Keeps them coming back for more.)
2. Behind the Scenes
Just about everybody likes to see what goes on behind the scenes. (How's that for a generalization?) That's essentially what reality TV is – behind the scenes type stuff that many folks enjoy checking out – me included. I love behind-the-scenes footage, whether its photos of what rock stars do backstage before or after a concert, the postgame locker room speech by the head coach to the players, Oval Office meetings the President conducts with fellow politicians or global dignitaries, how a TV show is made, etc. We are sucked in to these events because they are not things we get to see everyday.
Ok, I know it might be a stretch, but to see a behind the scenes look or a day in the life of your credit union could be interesting if properly produced. Getting a unique take on your credit union's operations and the people involved may not excite the masses, but it will bring your members a bit closer to your institution, possibly sparking a candid conversation on their next branch visit. It replaces your building or logo with a face – and that's way more relatable.
3. Show What Your Services Can Do
Not many people get to see the process on how something works – especially when something works so smoothly and efficiently. I used to be fascinated by the "how things are made" films of assembly lines in bottling plants, automobile factories, packaging plants, furniture workshops, Swiss watch manufacturing, etc. I found them to be quite compelling because those films or pictures displayed how things were made that satisfied my curiosity.
In credit unions, there are no assembly lines, robots riveting, retail items being packaged, giant rotary dremels programmed to shape furniture, etc. But credit unions do have amazing services with stellar results that need to be shown that display their many benefits. Things like walking a member through an efficient auto or home loan – even an auto buying service, streamlined account opening, online bill pay, mobile services, and more can all show in graphic detail – the good kind – how cool your credit union is.
4. Give a Sneak Peek
Opening a new branch, implementing a new product or service, hiring a significant staffer? Give your members a sneak peek. For example, give your members a look at what the new branch will look like inside and out – especially any cool, new features that will generate membership and media buzz. A new San Diego County Credit Union branch recently opened in a busy shopping center near my home and every time I drove by people are always peering in the windows to see the inside. I thought that was very telling of the interest it generated – and the fact that it opened practically next door to a Union Bank was quite bold. So why not take some photos of the near complete construction to give members and visiting prospects a glimpse? It could generate some anticipation and a bit of buzz.
5. Show Off Your Office
This one segues from the previous "Give a Sneak Peek". Many credit unions invest serious funds into their branches. So snap a few shots, post them on your website, and show it off. This display will most likely generate some interest for branch visits to see it in person.
More importantly, credit unions also invest heavily in their employees. These are the folks that make your engine run, provide the stellar service, and reach out to the community. So let your members in on their personalities to, once again, put a face on your organization. Again, your members will relate better to them than your logo. A very popular company that is renowned worldwide for exceptional customer service does this on a regular basis. It is called Zappos and the online retailer routinely provides tours of its facilities to show other companies it's fun-filled, yet highly productive, culture. Zappos has made a habit out of showing off its offices – and has garnered tons of media attention as a result, which has certainly helped its business flourish.
6. Share Your Personality
Your credit union obviously doesn't have a personality, but the people in it do. As touched on in the previous point, you have employees who are adventure seekers, animal lovers, sports fanatics, fashion gurus, charity givers, technology geeks (and proud of it), health experts, and much more. Feature these unique individuals with photos showing off their adventures, collections, creations, efforts, advice, etc. This display, again, puts a face on your credit union that creates a closer connection with your members.
There are dozens more reasons to leverage photos on your credit union's website to draw your members in that ultimately enhances the relationship they have with your staff. As a result, your credit union will be more valuable to them because you have made the effort to open up and share – when ordinary companies wouldn't dare step over that line.
What are some of the things you have done with photos that have benefited your credit union?
Mike Lawson; principal of the marketing firm, DML Communications (www.dmlcommunications.com), and host of the credit union industry's only online video talk show, CUbroadcast; has more than 20 years of journalism, public relations, and marketing experience. Lawson has an extensive background within the financial services industry stemming back to the mid-'90s working for Symitar, establishing DML Communications in 2002, and starting CUbroadcast in 2010.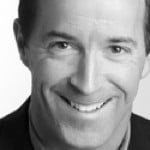 Mike Lawson; principal of the marketing firm, DML Communications (www.dmlcommunications.com), and host of the credit union industry's only online video talk show, CUbroadcast; has more than 20 ...
Web: www.cubroadcast.com
Details