7 Secrets for Success — Maximizing the Power of Credit Union Video
by: Walt Laskos, Principal, The Laskos Group
We all know how important it is for credit unions to nurture current member relationships and attract others. Sustaining a successful business is contingent on continually engaging members in a variety of ways. Whether it is to keep members informed about credit union operations and activities, educate them on products and services and how to use them effectively, or arouse enthusiasm and inspire their sense of loyalty as owners of the cooperative, the quality and method of communication we use to achieve each of these objectives is critical, not only for maximizing results but also our time and lean budgets as well.
Here's where video contributes significantly. When added to a credit union's communications toolbox, video will help drive sales and nurture member relationships in ways other media channels fall short. But, before anyone rejects the idea because of anticipated costs, or jumps on the bandwagon with their iPhone to make their first video, there are a few secrets you need to know if you want to effectively harness the power of video and maximize your results.
To anyone who's hesitant about adding video to their communications mix, let's first look at the data.
Atlanta, Georgia-based Globalspeak, a pioneer in video streaming and viewing platforms on the Internet, makes its case for online video by citing some of the statistics we're all seeing across the board, demonstrating video's surging online growth and the way it mesmerizes Internet audiences of all ages and backgrounds.
Ninety percent (90%) of surfers leave a text site in 4 seconds versus 60% if a video is on the home page, representing a 400% increase in site retention if video is present according to a Wharton Research Center Study.
The same study determined that visitors linger for an average of 42 seconds on a text site versus 5 minutes 50 seconds on a video site, which represents an 833% increase for site visitation duration if video is present.
A video presentation boosts memory retention by 50% verses 22 percent for text and 28 percent for text supported by images
Videos create incredible search engine optimization! According to Forrester Research, posting online videos (correctly) can increase a site's chances of reaching that golden first page of search engine results by 50 percent.
Web video delivers a more personal interaction between a business and its audience. The mix of visual effects and sounds makes it an effective way of capturing an audience's attention.
Needless to say, credit unions, and for that matter, any organization not using video today to communicate with their key audiences is missing a substantial opportunity. Adding online video to your communications mix is, if you go by the data, a sure way to build your business, increase sales, foster relationships with current members, and attract new ones as well. So, to help you get out of the starting gate and maximize the power of credit union video, I've put together Seven Secrets for Video Success.
As a communications professional with more than 30 years of experience in video production, I've seen what works and what doesn't. While many believe that anyone can do videos today because of user-friendly editing software and the convenience of having recording capabilities built into smart phones and iPads, the truth is there are basics to the mechanics of the video process that if not observed, can make your videos and your brand reputation look . . . well, let's just say . . . less desirable than what you would like it to be. Adhere to my seven secrets and I assure you, you will watch your brand and the popularity of your videos surge.
Secret #1 Communicate messages specifically geared for the video medium
Video is a show and tell medium—not a place where the "talking head" is king. So incorporate highly visual material when producing your video. Interviews and discussions may not appear as the ideal content for video since they lack visual "eye-candy." In these cases, you might consider an audio podcast as a more conducive medium. However, you can still make interviews and discussions work by incorporating charts, photos and what producers call b-roll footage—material that is meant to liven up the visual perspective. Such additional footage will give you a way to easily show viewers what you're talking about and at the same time produce a more visually stimulating video program.
Secret #2 Exude a look and style in your video that is consistent with your brand
Shaky camera movements, snap zooms and dutch tilts might arouse your MTV emotions but would they seriously express your credit union brand? Perhaps so if your SEG happens to be MTV employees!
And, just because you have an effects generator doesn't mean every transition in your editing sequence must have the picture tumble and hop, skip and jump across the screen. Your style of shooting and the effects you use should be respectful of the message you want to convey and in sync with the look and feel of other communications at your credit union. All should have the same family resemblance—your credit union brand.
Secret #3 Don't settle for the mediocre
Aim to stand apart from others in how you design your video content and apply video as a communications medium. Seek out new ways to present your message and apply video that differ from the many conventional applications you see on other business-related websites.
For example, take an entertaining approach to the way you educate and inform rather than simply settling for a bland and boring slideshow accompanied by a baritone male voice. Make your productions unique and memorable, avoiding the look of a stodgy corporate sales piece. And be sure to put your best story-telling skills to work.
As for deciding what messaging format works best for your video, webinars, informational and advertorial programming can be quite effective but remember they alone won't distinguish you from the pack. Find ways to develop new video formats to communicate what you have always considered to be reserved for the print media. For example, transforming your newsletter into a video presentation or a video magazine can make it a stellar communications piece for reaching and nurturing relationships with your members.
In addition, why settle for an annual report that's confined only to the print medium? Video can take your annual centerpiece to a whole new level of storytelling and accountability.
Secret #4 Don't wing it
So often I hear people say, "Let's just shoot footage and see what we get." Sorry, this tactic will produce headaches for you more often than not. It's far better to develop a plan—a script—before you begin to shoot, that way you will not only have a good sense of what the program will look like when completed and how long it will be, but have something others can agree to and sign off on before you begin shooting.
A good script will serve as a blueprint for the program's agenda, giving you a clear outline of the scenes you'll need to capture, as well as how you'll want to shoot each of them as they relate to the flow of the entire story. It will also provide a good indication of the program length. Keep online videos short in duration. You'll have a better chance of having a member watch a 3-minute video than one that runs 10 minutes or more.
Secret #5 Deliver your videos using all media platforms
American consumers like to have a choice, so post your video on a variety of distribution channels to give folks that choice. Your web site, mobile platforms for smart phones, branch TV, Facebook, and YouTube are certainly primary channels that will give members on-demand access to your video. But don't stop there. Embed your video in your electronic statements and work to have it appear on the screens of your ATM as members wait for transactions to be completed. Always remember, a message needs to be seen and heard multiple times before it begins to sinks in.
Secret #6 Know your audience and attract their participation
Just like your live presentations and supporting materials differ from a high school audience to a group of retired seniors, the composition of your video—the visual effects, shooting style and message—must be aligned to the audience you want to reach and the call to action you want them to take.
Offering a reward to members for sharing your video or posting comments about it on Twitter, Facebook and other social media channels is a keen way to enhance visibility and audience penetration.
Another way to build participation is by inviting members to send you video clips they've shot and produced on their own. The clips might present their views and understanding of cooperatives and why credit unions offer more value than banks. Use such member testimonies to build your brand reputation, and as a segment in your video newsletter!
Secret #7 Always apply quality video production standards and techniques
A video production pro does not shoot talent in front of a bright window where the camera's aperture will have difficulty revealing the face of your talent in the foreground. A pro's audio will always be clean and crisp and never contain a hiss or a hum from electrical cords bundled in unison with microphone cables. Picture resolution will be perfect because a pro prefers using a higher-end camera and editing software capable of delivering high resolution results.
Naturally, I applaud the enthusiasm and creativity of so many people who are shooting and posting videos on a daily basis using their smart phones or iPads. However good as it may be, I believe there's a place and level of video quality for everything.
Protecting your public image and brand reputation is among your highest of priorities, so you always want to be mindful that your credit union video exudes the best quality possible. I'm not suggesting that it must look like NBC Nightly News but it should be obvious that it reflects knowledge of production standards and techniques. Remember, members trust you with their money and one reason they do so is because you and your colleagues are professionals.
So, when it comes to your brand and your credit union's reputation in the financial services marketplace, demonstrate your very best and most professional effort in your video communications.
And, if you have questions or need assistance, reach out and tap the expertise of others in the movement who are experienced in video production and communicating with videos on a daily basis. As cooperators, we all want the credit union brand to soar and by all of us working together to maximize the power of credit union video based on these seven secrets, we can propel that brand to new and dazzling heights!
Walt Laskos, CUDE, is a relationship-building executive and principal of The Laskos Group in Temecula, California, serving cooperatives and credit unions that seek to improve the quality of their member communications and develop a greater rapport with the news media. For more information, visit www.TheLaskosGroup.com.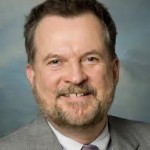 Walt Laskos, C.U.D.E., M. Div., is editor-in-chief of CUNA's monthly flagship publication, Credit Union Magazine. He is a DE (Development Educator) with a background spanning more ...
Web: www.cuna.org
Details