8 Reasons to Use a Credit Union Call Center Outsourcer (Part II)
by: Steven Holmes, VP Strategic Development, AnyHour Solutions
This article is the second in a two part series exploring the benefits that credit unions can gain by partnering with a call center outsourcer.  In the first article we looked at three of the eight reasons (1. Enhance Operational Efficiency, 2. Reduce Operating Costs, and 3. Increase Loans).  Here we will consider the other five.
Our focus again will be on the most common outsourcing service – that of taking inbound member phone calls 24/7.  These services can include everything from simply taking member loan application calls all the way to handling virtually any member phone request.
4.   Increase Sales.  In addition to the simple fact that a third party call center outsourcer can enhance sales by virtue of being available to the members 24/7,which  enhances member satisfaction and creates additional opportunities to sell CU products. A call center outsourcer can facilitate sales in other ways including:
Cross-Selling of CU products/services, often via structured scripting
Outbound calling services for things like member welcome calls, product/service awareness calls, and relationship-building calls.
Employing advanced software to better enhance sales with features such as an enhanced profile of all a member's accounts and activities with the CU, personalized sales messages and cross-selling prompts, routing of product/service referrals to the relevant contact at the CU, and follow-up ticklers with automated escalation procedures.
5.  Manage Business Complexity.   IBM's recent biennial global study conducted with over 1,500 CEOs entitled Capitalizing on Complexity showed that the biggest challenge confronting CEOs is the rapid escalation of "business complexity."  80% expect it to continue and accelerate in the coming years, and most CEOs seriously doubt their company's ability to cope with these changes effectively.   In lockstep, credit unions are finding it difficult to keep up with the every-increasing intricate product sets and channel offerings necessary in order to stay with the curve.
Outsourcers are positioned to help a credit union better manage business complexity.  Outsourcing offloads responsibility to the third party who is always there in the background to assist with member phone inquiries, freeing credit union personnel to concentrate on other matters.  The credit union can determine what volume of calls they need the outsourcer to answer.   The outsourcer can also help with sales efforts, again offloading this responsibility.  The credit union's infrastructure is simplified as a result of not having to support so many employees to handle calls.   The first article of this series highlighted various efficiency gains as a result of using outsourcing including staffing efficiency and reduced operating expenses.  These efficiency gains help to reduce the day-to-day complexity of running a credit union.  Using a third party not only provides backup phone coverage but also becomes part of the CUs disaster recovery solution thereby reducing the complexity of your business continuity plan.
6.  Enhance Competitive Profile.   24/7 outsourcing phone support keeps you competitive with even the biggest banks, and at a very nominal cost.  The benefits of economies of scale realized by outsourcers are passed on their credit union clients.  Increasing loans, increasing operational efficiency, reducing operating expenses and increasing sales all work to make the credit union stronger financially and therefore more competitive.
7.  Better Control over Operations.  Having an outsourcer available to assist at any time with member call volumes enables a credit union to better control internal staffing requirements; it also streamlines daily member service efforts thereby improving employee morale and reducing attrition rates.   The cost savings realized frees up capital that can be invested in other CU growth strategies.  Some outsourcers also offer CUSO ownership participation giving the client even more control over the day-to-day outsourcing operations.
8.  Maximize Member Service.  The first seven reasons all contribute to the final and most often cited reason for utilizing third party call center outsourcing services: maximizing member service.  In addition, employing an outsourcer can enhance service by reducing member hold times, talk times, and call abandonment rates.  The outsourcer answers the call in the credit union's name making the service essentially transparent to the member.  These factors can strongly impact member satisfaction/retention.
Call center outsourcers have now been providing their services to credit unions for nearly twenty years.  They're typically very good at what they do and oftentimes bring a level of service expertise that credit unions find difficult to employ themselves.
Steven Holmes is in his third year with AnyHour Solutions and holds the title VP of Strategic Development, primarily overseeing the sales and marketing functions.  Steven has extensive financial industry expertise having held various direct sales and marketing capacities with a handful of technology companies – some Fortune 500 – all providing services to the financial industry.  Fifteen of those years he has served strictly the needs of credit unions.
AnyHour Solutions is a leading provider of comprehensive, professional, 24/7 call/contact center outsourcing services for credit unions.  These services can be to supplement an internal call center with overflow and after hours/weekend call support, or to satisfy a total member call outsourcing requirement.  www.anyhoursolutions.com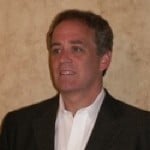 AnyHour Solutions (www.anyhoursolutions.com) is a highly flexible, adaptable provider of comprehensive, 24/7 contact center services for credit unions via our AnyHour MSR and AnyHour Loan-By-Phone services. Our ...
Web: www.anyhoursolutions.com
Details