A credit union's guide to proof of digital asset custody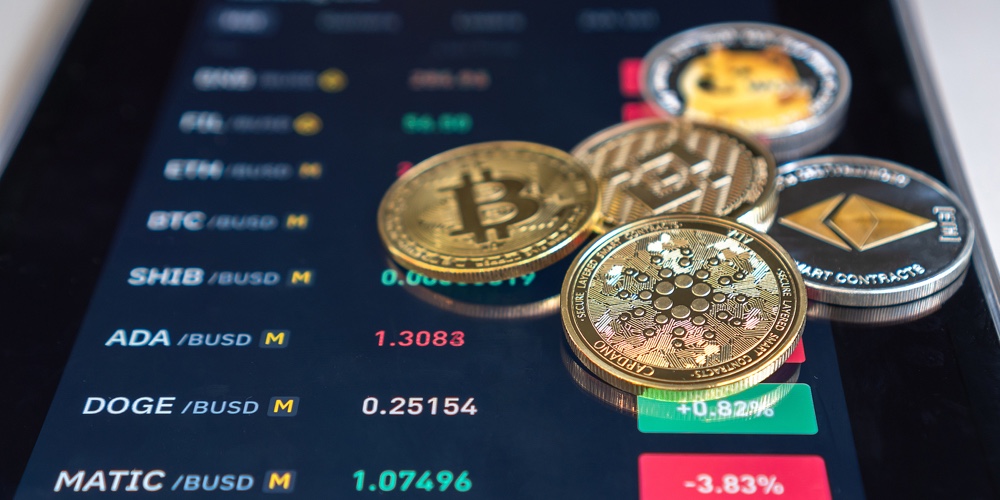 In a previous article, Crypto custody – Present & future, I discussed the varying approaches a credit union can take in the custody of digital assets for its members.
Whether an on-balance or off-balance sheet approach to custody, providing members with a regulated custody service to hold their digital assets will unlock value for both the member and the credit union. More importantly, it provides a path in opposition to that of predatory fintech competitors.
Lack of Reporting Leads to FTX Meltdown
On November 11, 2022, FTX, a crypto exchange, filed for bankruptcy after it was revealed that FTX's Bahamas-based entity had used customer funds to cover losses of its sister company, Alameda Research. Information released after the bankruptcy filing further revealed a lack of compliance, regulatory oversight, third-party audits, and an inexperienced executive team that led to multiple fraudulent decisions.
News of the bankruptcy shocked FTX's customers, investors, and lawmakers across the globe. In fact, as recently as January of 2022 FTX had raised $400 million from investors including SoftBank at a valuation of $32 billion. As it stands currently, the fallout leaves billions of dollars unaccounted for that will result in a total loss for FTX's customers.
In contrast, a regulated service provided by credit unions is an excellent opportunity to restore member confidence and provide a safe haven for buying, selling, and holding digital assets.
Credit Unions can Capitalize with Confidence
The problem lies in the way that many crypto exchanges have chosen to operate without proper regulation or required oversight of their financial stability. In the case of FTX, they moved their primary operations to the Bahamas in an effort to bypass US regulations for their global customers.
Building upon the National Credit Union Association's (NCUA) published letter, "Relationships with Third Parties that Provide Services Related to Digital Assets" can serve as a starting point for credit unions looking to offer digital asset services to their members.
Similar to reporting fiat financial positions with the NCUA, credit unions can take a similar approach with digital assets to ensure proper governance, control, and secure custody of a member's digital assets.
Currently, the NCUA requires a credit union to work with a third-party provider as it relates to digital assets. To reduce the credit union's risk in working with a third party it is important for leadership to understand the following:
Who is the custodian of the digital assets?
Can the digital assets in custody be leveraged?
Can the credit union verify its holdings on the blockchain?
Who is the Custodian of the Digital Assets?
The first step to identifying a custodian partner for an off-balance sheet custody solution is to confirm the entity you are working with is US-based and adequately regulated. A few notable crypto custodians include BitGo, a South Dakota chartered trust company, or Anchorage Digital, a national trust bank chartered by the Office of the Comptroller of Currency (OCC).
Can the Digital Assets in Custody be Leveraged?
Both BitGo and Anchorage Digital provide qualified custody solutions that require 1-to-1 custody of the digital assets held. This means that the third party can not lend out or leverage the digital assets and must maintain a 100% balance of the digital assets held in custody. Can the Credit Union Verify Its Holdings on the Blockchain?
This may sound like a given when discussing digital assets on a blockchain. However, as with FTX and other centralized exchanges, their use of a virtual "ledger" has removed the transparency that the blockchain provides.
As a credit union, it should be a mandate that your member's digital assets are held in wallets specific to the credit union, and proof of custody is transparent on the blockchain for each specific digital asset.
Proof of Digital Asset Custody
From the FTX fallout a trending solution to prevent a lack of custodial transparency has been termed 'Proof of Reserves' or the proof of digital assets in custody.
However, it is not enough to see a total balance of digital assets but should be a requirement to see a full breakdown of the ledger and balances of each member within the credit union.
Below is an example of a Daily Balance Summary Report that can be used to cross-check and maintain proper reporting of digital assets held in custody. Not only does this build trust with the credit union's members, but it also helps lower the risk of the digital asset offered by the credit union.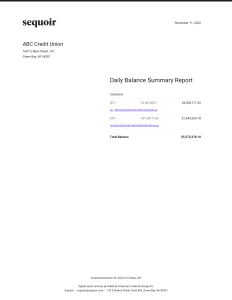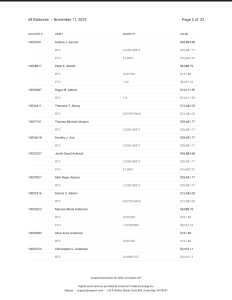 Within a Daily Balance Summary Report it should be clear to understand the total quantity of digital assets a member has in custody, the spot price value of those assets, the total sum of assets, and the ability to confirm the credit union's total wallet balance for each digital asset via the blockchain. The wallet address and link to the blockchain to confirm balances are visible on the report cover page above.
A Defining Time for Credit Unions
At a time of diminished trust in crypto exchanges, credit unions have the opportunity to build upon their relationship with members and capture digital asset deposits via a regulated and secure offering.
Interested in learning more about a digital asset offering for your credit union? Contact Justin Seidl and his team at Sequoir for custody and reporting expertise.