A Few Pointers on Buying Off-the-shelf Software
by: Brad Powell, President/CEO, Axiaware
An increasingly common challenge for credit unions is facing the need to upgrade or expand their software packages.  Perhaps your core banking system, or one of the many other software packages available, such as teller systems, internet banking, mobile banking, lending and mortgage packages may be in need of replacement, addition or update.  Of course, every vendor will tell you that their product is the best for your needs.  But how will you judge for yourself which is really the best investment?
The truth is that the best possible set of features would come from custom software, developed iteratively.  Unlike packaged software products bought off the shelf, these products are constantly being upgraded to suit the changing needs of the customer, as well as the swiftly shifting demands of the market.  These products don't have an expiration date, as they are adapted and expanded to suit the needs of the customer.  And they are infinitely flexible.
Large financial institutions, such as Bank of America, or Navy Federal Credit Union, benefit from their investments in custom software products.  They don't have to wait for a vendor to update them.  When they see an opportunity (although it may take a while for that to happen) their software developers get to work updating, upgrading and adding features. The existing software does not require replacement – it just keeps getting better.  And it all integrates seamlessly. This is the most market responsive, most flexible and most robust approach to software development.
But the reality is that most credit unions cannot afford this approach.  Custom development is costly and typically only makes sense for larger businesses. Instead, they must shop around, looking for the best product off the shelf. These products cost less up front, but lack many of the long-term advantages of custom development. Vendors are notorious for being stingy with updates, added features, etc. After all, they have your money and therefore lack much motivation, short of charging you more, to invest in updates. Updates cost them money. You've invested, but you're not in control.  And with the ever-expanding, constantly accelerating demands being placed on financial institutions today, off-the-shelf software certainly has a shelf-life.
But all this doesn't mean you can't do well when buying off the shelf. Just think about what custom software developers would give you, and find the package which gets you closer to that product and level of service. When looking at your options, think carefully about the product's update history.  What is its track record for staying up-to-date? How often does the vendor add features? How close to the cutting edge is the product? How flexible is it? These questions bear significantly on any software's long-term value, and should be considered carefully before you pick a direction.
Before you buy, step back and think about where you need to be in four years and consider whether this product will help you to get there. The more you look into these factors, the easier it should become to make the right selection.
Because there are so many products out there, all of which offer differing sets of features and levels of integration with your existing systems, it is important to focus on what you need.  Try to focus only on the features which impact your business, and look very closely at what you can expect in terms of upgrades, flexibility and additional features as the product ages.
At the end of the day, you may not be able to rely on cutting edge developers working night and day on the very latest features to integrate into your custom systems.  But if you are picky about who's selling you features off-the-shelf, and about continuing service and development, you can greatly increase your chances of success, both for current needs, and those of the future – whatever they may be.
Brad Powell is President and CEO of Axiaware, a custom software and user experience design firm that helps credit unions and other financial institutions bridge the gap between a business goal and a software solution. Brad as over twenty years experience in technology, including sixteen years in software development for world-class clients including Navy Federal Credit Union, the largest credit union in the country. His experience includes creation of superior online user interfaces that drive business objectives and build customer loyalty.  www.axiaware.com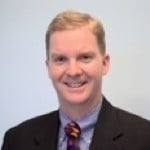 Brad Powell is President and CEO of Axiaware, a custom software and user experience design firm that helps credit unions bridge the gap between a business goal and a software ...
Web: www.axiaware.com
Details