A "how-to" for member loyalty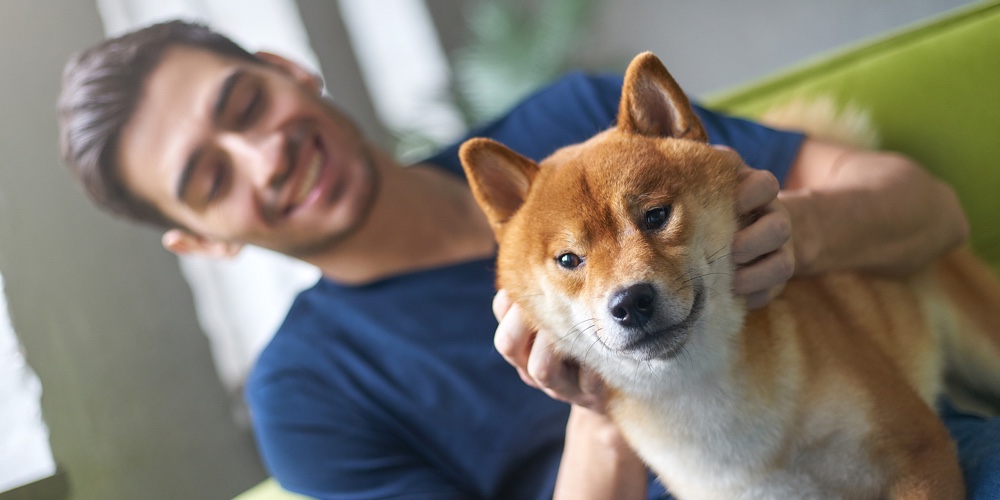 Thanksgiving decorations are already on the shelves, and holiday flights are booking up quickly. Our members and our community are already gearing up for the end of the year, and so too should we.
Alongside family, food, and festivity, our members are starting to think about their year-end donations. Nearly 1/3 of all giving by individuals occurs in December, so members are considering what causes they want to stand behind this year. They're ensuring donations qualify for 2022 tax deductions and thinking about how they can make the largest impact on their community.
Our nonprofits are also focused on the coming few months as many of them raise between 26-50% of their annual funds during their year-end asks.
So as our members and our community are actively engaged in the process of giving back, we as credit unions have an opportunity to be part of that conversation and align with hearts and minds through our own giveback. Year-end giving programs will look different for each credit union, but here is an outline to help you get started.
When, Where, and How to Begin
Start Today – "The best time to plant a tree was 20 years ago. The second best time is now."
Whether this is your first end-of-year giving initiative or your 30th, doing something is better than doing nothing! And it doesn't have to be complicated.
Start with Your Members – Choosing what to support can get tricky. You may want to look towards causes that engage the majority of your membership. People enjoy the feeling of giving, particularly when it involves animals/pets, children and health.
Understand Your Nonprofit Partners' Needs – Open and honest communication about the nonprofit's challenges and accomplishments will benefit both sides. Instead of simply writing a check to an organization, consider partnering with them in ways that reach their existing donor base. Find out what their needs are, and help meet those needs.
Set Clear Parameters – Who are the nonprofits you're supporting, what is the monetary goal and the engagement goal, what points of measurement will you use to determine success? Remember, you don't have to swallow the ocean, but you can set some stretch goals. One of my favorite quotes, and I aim to live it every single day: "Bite off more than you can chew, then chew it." -Ella Williams
Activating Your Giving
Deputize Your Members – In December of 2021, SPIRE Credit Union (MN) ran a giving campaign where they offered to match their members' donations to any 501(c)(3) organization. Their members were empowered, and engaged 103 different charities in the initiative. SPIRE members activated their own giving during the holiday season, and the $25,000 the credit union allocated for the campaign became $60,000 of total impact when the credit union came together with their membership.
Members are powerful advocates who are more than happy to talk about their credit union… if you give them something good to share.
Deputize Your Nonprofits – Your nonprofits can be your ambassadors to the community. You're helping to meet the needs of nonprofit partners, and you can ask them to engage their community in becoming aware of the credit union difference. The more collaborative the campaign, the farther the nonprofit will go to engage their community.
Diversify – Your credit union may have specific focuses for your own community impact initiatives. This is an opportunity to not only highlight those, but to remember that your members are each unique individuals, who regularly support 4.3 different charities. Consider partnering with a nonprofit outside of your traditional scope, or even better, engage your membership to learn what matters most to them.
Talk About It – A recent study published by Elan and PYMNTS.com[1] shows that "consumers who are strong supporters of charitable organizations often prefer to do business with establishments that support local charities, particularly with financial institutions."
Your members want to hear about —and be engaged with — the positive impact that your credit union is making in the communities you serve.
Finding Your Credit Union ROI
Talk About It More! – The more you share the positive story, the more your brand will become synonymous with giving back. In the previously mentioned study, data shows that a financial institution's "lack of support for local charities can persuade one-third of customers to move their accounts elsewhere". Your giveback is a powerful tool for member loyalty, retention, and member acquisition. Don't be shy, share your impact.
Measure It – Create an impact report that you can easily share with your members and the broader community, thereby SHOWING and not just TELLING your community about what you achieved together. An impact report invites people to be part of next year's impact report. When your impact report is complete, it is time to share it, and share it again. This is something your credit union (and your member-owners) can be proud of.
Do it Again – Keep what worked, examine what didn't, and let's do it again! Trying anything just once, you're bound to not reach your full potential. That's why, according to Samuel Beckett, we "Try again. Fail again. Fail better." Learn, grow, then keep going.
And finally, a few key things to remember…
Keep it simple – starting small is better than not starting at all!
You don't have to do this alone. Deputize.
There are resources and tools for your credit union, and partners who can help optimize your unique value proposition.
Finally, make it fun! It's true that it is better to give than to receive. When you encourage your members, community, and employees in their giving by making it fun, collaborative, and engaging, your own credit union impact will go a long way.
---
[1] "Financial Institutions and Customer Loyalty: The Value of Investing in Your Community Report." July, 2020.
Miriam Ackerman has been actively involved in developing creative products and business solutions for over 20 years. Her professional experience has carried her from the creative industrious, to sports, to ...
Web: www.netgiverapp.com
Details