A passion to include and serve
2021 CUES Distinguished Director Joan Nelson strives to make a difference in people's lives.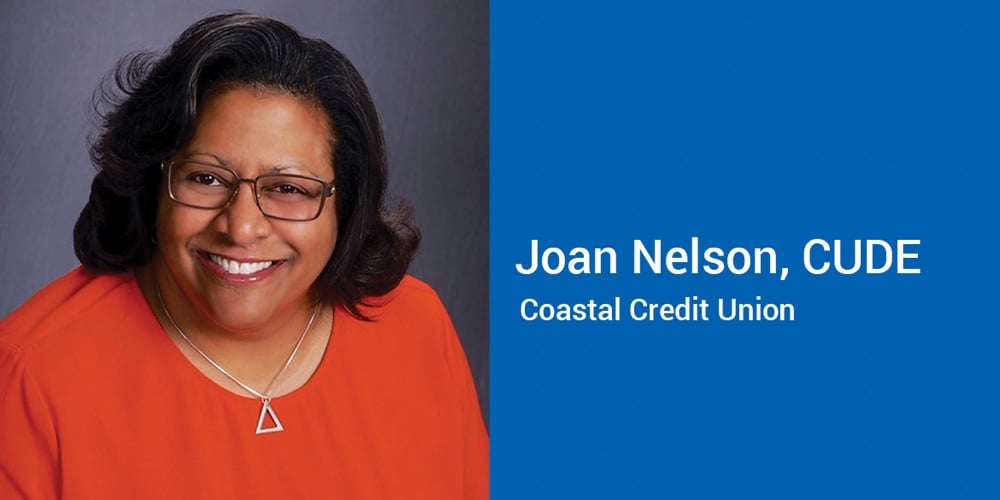 Joan Nelson, CUDE, has worked hard to reach the upper echelons of corporate leadership during a career spanning nearly 40 years. Nelson is VP/quote-to-cash operations for North America and Latin America at multinational tech giant IBM, but her achievements don't stop there. For almost a decade, Nelson, a CUES member, has exhibited exceptional leadership as the board chair of Coastal Credit Union, having found a strong affinity with the credit union movement.
"To me, it's a passion for people," says Nelson in describing her devotion to Coastal CU, headquartered in Raleigh, North Carolina, and serving 290,000 members in a 16-county area centered on Research Triangle Park. "When you have a passion for the people in your community, you want to have an impact and make a difference in their lives."
Nelson's passion, dedication and leadership have earned her recognition as 2021 CUES Distinguished Director, which honors her for achievements that have strengthened her credit union. Nelson cites several milestones that occurred during her tenure on the board, the most noteworthy of which is a period of strong growth.
"When I first started on the board in 1996, we had less than a billion and a half in assets," Nelson reports. "We are now at $4.5 billion and continuing to grow."
continue reading »