An Appealing Idea for All Credit Unions
by: Henry Meier, Esq. Associate General Counsel, Credit Union Association of New York
Now that I have officially entered the blogosphere, I'm constantly looking for post-worthy material.  So I enjoyed reviewing last week's subcommittee hearing on H.R. 3461, legislation imposing more uniform examination criteria for all financial institutions, including credit unions, and creating an independent appeals process.
The hearing included testimony from financial regulators, including NCUA.  If NCUA hoped that its testimony would demonstrate why such a proposal is unnecessary, it did not succeed.
First, let's start with the recognition that there is an inherent tension between the regulator and the regulated, a strain which inevitably increases following an economic collapse and a tenuous recovery.  Credit unions will consistently tell you that they fear retaliation if they try to go over an examiner's head or even if they second-guess his or her findings.  In contrast, examiners honestly feel they have an open door policy toward credit unions.  No amount of confidence building is going to reconcile these two world views and an appeals process would provide a structured, fair means for both sides to present their side of the story.
In addition, fear of retaliation may ultimately be unfounded, but at the very least, a formal independent structure has to be put in place to provide a means to guard against arbitrary behavior on the part of regulators.  For instance, at this very hearing, NCUA defended a regional director's decision to subject 51 state charters to independent federal examinations because he disagreed with the actions of one credit union in publicly disclosing its CAMEL rating after receiving state permission to do so.  That sounds pretty arbitrary to me, but this is just one person's opinion.
Second, reasonable people can differ as to how to apply regulations and laws to the unique circumstances of a given credit union.  NCUA contends that it is not realistic to expect examiners to be able to cite a specific law and regulation for every violation.  NCUA has a point on this one.  But if credit unions are expected to use their judgment, particularly when implementing guidances that have not been subject to the regulatory process, then they should be able to use it knowing that examiners simply can't replace it with their own judgment.
This brings us to the appeals process.  The legislation would allow credit unions to bring administrative appeals involving material determinations made by examiners before an administrative law judge.   NCUA and other regulators should welcome this proposal.  There are always going to be disagreements between credit unions and regulators and a truly independent appeals process would give both parties the means to resolve disputes, rather than let resentments simmer and misperceptions become reality.  NCUA would have to demonstrate on the record why its examiner is not simply seeking to replace the credit union's judgment with his own. Furthermore, an appellate process would create a body of case law addressing those issues not explicitly addressed in regulation.
To be sure, such a process may result in even tougher examinations, as examiners feel even greater pressure to document the basis for their conclusions. But I, for one, think this is a small price to pay.  Think of it this way:  the vast majority of coaches who challenge a ref's call with instant replay find out that the ref made the right call, but instant replay gives teams, coaches, and fans the satisfaction of knowing that a bad call did not decide the game.
As associate general counsel for the Credit Union Association of New York, Henry Meier is actively involved in all legislative, regulatory and legal issues impacting New York credit unions.  Whether he's joining in the Association's advocacy efforts, lending his legal expertise to the Association and its affiliate companies or arguing before the New York State Appellate Division, his voice is unique and influential. Before joining the Association in 2006, Henry served as a counsel to the New York State Assembly Republican Conference for seven years.  There, he analyzed proposed banking legislation and briefed Assembly members on their intricacies and potential implications. Henry is a graduate of American University in Washington, D.C., and Hofstra University's School of Law in New York. Henry prepares the New York's State of Mind Blog.  www.cuany.org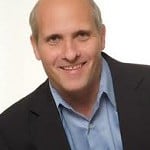 As General Counsel for the New York Credit Union Association, Henry is actively involved in all legislative, regulatory and legal issues impacting New York credit unions. Whether he's joining ...
Web: www.nycua.org
Details