Are the skies finally clearing for credit union cloud adoption?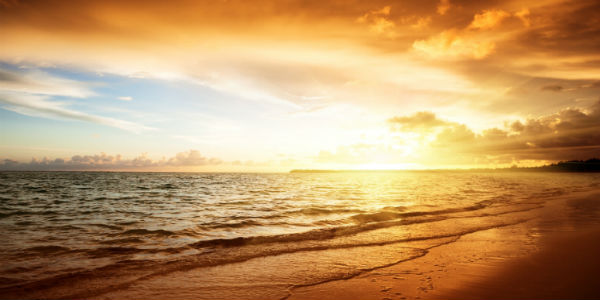 It was nearly 70 degrees here in Maryland this week and I couldn't wait to leave my home office and get on my bike for a bit. The relief from temperatures in the teens was palpable.Today's credit union CIO's are also hoping for a "break in the weather" as they remain challenged to meet growing compliance and technology needs with security and convenience. As more credit union's move to the cloud, are the skies finally clearing for credit union cloud adoption?According to the
Cloud Security Alliance
(CSA), many financial institutions, including credit unions are slowly putting more stock in the cloud. The CSA released the results of a survey that targeted financial institutions all over the world in an effort to learn more about cloud adoption strategies and concerns. The results are definitely showing sign's of spring!
CREDIT UNION CLOUD ADOPTION
General Survey Results
61% of financial institutions are developing a cloud strategy
Small (<500 employees) and large (5001 or more) had the highest cloud adoption rate
Interestingly enough, the gap (mid-size financial institutions) fits a majority of the credit union industry. Is this an indication that credit union's are behind the curve? It is tough enough for credit union's to remain competitive. Can they continue to take the risk of being late-adopters when it comes to cloud computing? Think back to how it felt when online banking was launching. As an ex-VP of IT for a large credit union, I can remember the concern of security and wanting to do things in-house. It was hard to trust that someone would keep our data as safe as we would. Fast forward 10 years and online banking service providers are the norm. It's hosted aka CLOUD! So if you didn't already realize it – you've already made that first step. It's time to take the second.
TOP REASONS FOR CLOUD ADOPTION
Flexible Infrastructure Capacity
Reduced time for provisioning
Reduction in TCO
Limited in-house technical resources
These are pretty straight forward. Credit union CIO's are scrambling to meet the growing demands of their membership's needs while maintaining a secure and efficient IT environment. Most CU's have limited/small IT teams yet expect them to cover all daily operations, data mining, backups, network security , report writing, application administration (lending, collections, mortgages, etc.), compliance and audit and helpdesk support. There is a reason you have a collections manager or lending officer – they have a specialized knowledgebase and meet a special member need. Why are we not looking at the credit union IT department with the same set of eyes? To be a generalist is to invite failure. The cloud enables credit union's to refocus their teams on technologies directly related to it's strategic business goals – not on administrative functions like email, server administration or telecom management.
Most Wanted Features
Increase transparency and better auditing controls
Better data encryption tools
Real-time log management
Ability to audit and manage the cloud services remotely
Forensics and e-discovery tools
I read this as a need for control – which I totally agree with. Credit unions should be partnering with cloud providers who have the tools in place to allow them to manage and audit their services remotely. Ongoing Operations has the unique ability to not only provide the insight from a technology standpoint but also tie this back to the AIRES IT Examination and FFIEC requirements.
Top Mitigation Strategies When Moving To The Cloud
Thorough implementation of security measures to include: malware detection and removal, forensic readiness, patch management, etc.
Audit permission for incidents
Encryption of data at rest
Encryption or tokenization of data
Penalty clause for incidents
No member data in cloud
As with any new strategy adopted by your credit union, security and compliance must be considered and prioritized. Using mitigation strategies such as the ones listed in the survey provide a strong launch point for your cloud move.
All of this is good news for credit unions as they begin to let go of unnecessary fear and embrace cloud technologies. It's different – yes! But done properly, cloud adoption strategies can give your credit union a competitive advantage by reducing costs and allowing your IT team to focus on key credit union initiatives and value drivers. The tools are out there – are you ready to use them? Did anyone notice the famous guy in the stock photo above? Reach out to info@ongoingoperations.com with the answer and a chance to win two tickets to the new "Unfinished Business" movie coming soon!
continue reading »