Ask Chuck: Small Credit Union Advice from the CUinsight Community #3
Chuck Cockburn travels across the United States coaching small and mid-size credit union CEOs on how to create a foundation for long-term success. Submit your confidential question to Chuck by emailing AskChuck@CUInsight.com.
Dear Chuck:
My examiner says I'm overstaffed and the board wants more results from marketing. There are no auto loans to be grabbed in the community. I'm spending all I can in advertising with cable TV ads, online games for kids, credit card programs, auto loan recaptures and various loan promotions. The margins are killing us. I'm afraid my board will fire me, if I don't produce results as our capital is declining. What do I do?
Signed,
I Want to Keep My Job ($40 million in assets)
Dear  I Want to Keep My Job:
First, determine if you are overstaffed. Peer group data is available on the number of employees by asset size. There can be legitimate reasons why a credit union may have a higher than normal number of employees. If this is the case, you need to make the argument with your Board. If this is not the case, you need to take proactive steps to reduce your staff to an acceptable level.
There are many things that you can do to have more effective marketing. Typically, smaller credit unions should spend the majority of their marketing dollars on targeted direct mail campaigns rather than cable T.V. ads or mass marketing campaigns. Also, branch merchandising should be consistent with your direct mail campaigns and other marketing efforts. I suggest you may find a larger credit union marketing executive that will provide guidance and mentoring in this area.
Chuck is the President of Credit Union Strategic Planning, leading the Net Worth Restoration, Field of Membership Expansion, Board Governance and Small Credit Union CEO Mentorship Programs. Chuck's 25-year CEO track record (and 40 in the business) has been to profitably grow credit unions while significantly improving service and morale. Chuck's coaching resulted in eight prior direct reports becoming credit union CEOs.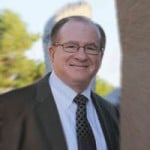 Chuck is the president of CU Strategic Planning, leading the organization's Net Worth Restoration, Mergers, Board Governance and Small Credit Union CEO Mentorship Programs. During his 25-year CEO career (...
Web: www.creditunionstrategicplanning.com
Details