Ask Chuck: Small Credit Union Advice from the CUinsight Community #8
Chuck Cockburn travels across the United States coaching small and mid-size credit union CEOs on how to create a foundation for long-term success. Submit your confidential question to Chuck by emailing AskChuck@CUinsight.com.
Dear Chuck:
I've recently been hired to a CEO position for a credit union that has several turn-around issues. My second in command is unwilling or unable to get his departments to get on board with the turn-around. I want to give the person every chance to succeed. What should I do?
Signed,
Turn-Around ($300 million in assets)
Dear Turn-Around,
In a turn-around or normal situation, it is imperative that the entire management team support the CEO's direction. If a turn-around is needed, change must be made quickly and teamwork is critical to success. The CEO must set an example to his/her team by effectively communicating why change is needed and by identifying the priorities for the new direction. The second in command and other leaders must understand why change is needed and that it is their responsibility to communicate and convince to direct reports and staff. In some cases, the leaders may need coaching by the CEO or HR to ensure they have effective communication skills. In these situations, I recommend the CEO do the following:
Ensure that each leader has the data and other information that shows why a turn-around is needed. This could include financial trends, exam reports, and peer analysis.
Review the leader's written/oral communications and recommend changes, if needed.
Ensure the leader maintains an open-door policy. It is critical that their staff feels comfortable asking follow-up questions and it is important that the responses support the new direction.
If the second in command is unwilling to support the CEO, every effort should be made to convince them. If these efforts fail, the leader should be removed from their current role. This could mean a new assignment, termination, or early retirement. In a turn-around situation, the CEO must act decisively and cannot afford to let the lack of support to continue for very long.
Chuck is the President of Credit Union Strategic Planning, leading the Net Worth Restoration, Field of Membership Expansion, Board Governance and Small Credit Union CEO Mentorship Programs. Chuck's 25-year CEO track record (and 40 in the business) has been to profitably grow credit unions while significantly improving service and morale. Chuck's coaching resulted in eight prior direct reports becoming credit union CEOs.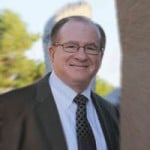 Chuck is the president of CU Strategic Planning, leading the organization's Net Worth Restoration, Mergers, Board Governance and Small Credit Union CEO Mentorship Programs. During his 25-year CEO career (...
Web: www.creditunionstrategicplanning.com
Details