Ask yourself these three questions before you quit
Thinking of giving your notice and embarking on a new career path? Before you take the big leap, ask yourself the following three questions to determine whether you're acting on a whim or really ready for that next step.
Is money motivating me?
If the job change you are contemplating making is motivated by a desire for more money, think long and hard about what you value most in life. Sure, you need to make enough to live comfortably, but because we spend the majority of our daily lives at work and not at home, it's essential we find some enjoyment in our professional lives. Even if you make more money elsewhere, be sure you will still be happy in the job you're doing.
Am I thinking clearly?
Don't let a bad day at work cause you to make a rash decision you'll regret later. If you had a frustrating experience remember that tomorrow is another day. Let yourself cool off and get to the root of what happened and why you're discouraged. If the issue persists and cannot be resolved you may consider going elsewhere, but take time to make a careful decision when the dust has settled.
Is my job fulfilling?
As stated above, you spend more of your time in the office then you do at home. Even though a lot of professionals can't say they actually "enjoy" going to work each day, it is essential you find a sense of purpose in what you do. Going through your day-to-day routine without drive or motivation can feel monotonous and can lead to feeling unsatisfied, depressed, or burnt out. Don't get stuck in a rut; if your current position is leading you nowhere, think long and hard about your quality of life and if you're truly unhappy, it may be time to move on.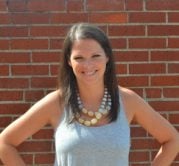 Wendy Moody is a Senior Editor with CUInsight.com. Wendy works with the editorial team to help edit the content including current news, press releases, jobs and events. She keeps ...
Web: www.cuinsight.com
Details