Attraction and retention metrics: Go deeper to drive change and employee engagement
Tracking the right metrics will focus efforts and deliver desired results.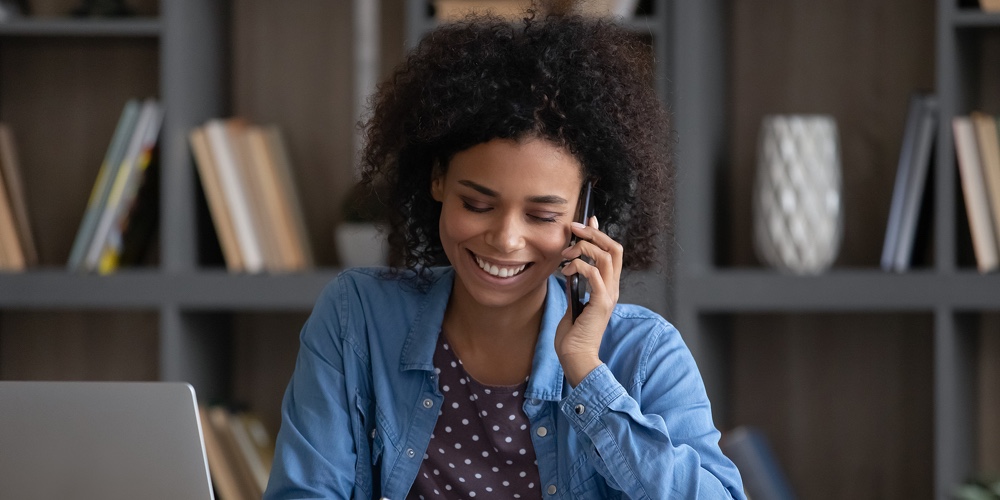 No one wants to become a casualty of the Great Resignation. But utilizing traditional people metrics alone won't provide the insights needed to create higher employee engagement levels. By gathering additional data points, we can focus effort where it counts, quickly adapting and changing talent strategies – especially in the areas of recruitment and professional development. 
Attraction Data: There's More to The Story than Time to Fill
Aggregate metrics that summarize several activities and efforts, like time to fill , often make it a guessing game on why desired results aren't happening. Without additional data points and context, it can be hard to understand where changes are needed and accountability resides. Time to source and time to interview help focus on the details behind the broader time to fill metric.
Time to source
This data point gives insight into the power of a recruitment brand. It's common for recruiting teams to track cost per posting, but this only shows how much was spent, and not if the posting is getting in front of the right people. Time to source validates whether job opportunities are reaching the right talent pools and if not, makes it easy to adjust where, how and when to share job opportunities.
To improve results, revisit the job posting and evaluate how the language aligns with your culture. Is it two pages long, yet your values and messaging are about making things 'simple'? Maybe there is misalignment and a shortened, five bullet list would be a truer representation of your culture. 
Time to interview
This metric helps leaders understand the experience created for the candidate. Nothing says to a potential hire that people aren't a priority more than a manager who delays a job interview for weeks. Candidates expect that their questions are answered quickly and directly by the hiring manager. One of the goals in attraction efforts is to help candidates envision themselves working for a new employer early in their journey.
Time to interview demonstrates that the role of a Hiring Manager is just as crucial as a Recruiter. If your data reveals that managers aren't committing time to candidates, it's better to stop the recruiting process than combat a poor impression.
Why attraction data matters
When recruitment brand and candidate interviewing experiences align, new hire engagement and onboarding satisfaction is improved. The recruitment process should model the high-touch, responsive, and engaged interactions we're expecting our people to deliver to members.
Retention Data: Onboarding and Professional Development Should Take a Front Seat
Attracting great talent is difficult in this hyper-competitive environment, so keeping our best people and helping them grow should be a top priority. Developing our employees has become an organizational mantra, but looking beyond feel-good metrics like number of online classes completed, is critical. Looking at attrition and career development metrics inform how to create customized development programs and experiences for employees. 
Attrition of New Hires
Knowing why new hires are leaving in the first 90—180 days is crucial for attraction and retention. This metric helps identify cultural and recruiting issues that may lead to fallout. New hire attrition data gives insight into whether what was promised was delivered, if the candidate sees a future with the company, and most importantly, if they feel like they belong.
Attrition of Critical Talent
We sometimes call this regrettable turnover, but losing critical talent is a clearer statement about why it's important. Determining what roles and skillsets your credit union can't afford to lose, and then tracking tenure/turnover is a top priority. Identifying critical talent might include factors like: how difficult is it to find replacements, succession planning, or overall impact to the business if expertise is lost.
Career Stagnation
Career stagnation highlights opportunities to improve access to learning and development offerings. If you're not tracking this metric, start today! Begin by identifying loyal employees who have not had meaningful growth in their role for 2+ years and are below market in their salary range. Ensure equitable access to skill-building and growth opportunities for all demographics and adapt as needed.
Why retention data matters
When both career stagnation and attrition of new hires is low, an organization can see higher engagement and NPS scores. These measurements are culture indicators and drive stronger business results!
Take Action: You Get What You Measure
Attracting and retaining the best talent should be measured, monitored, and managed. Go deeper, look at the data frequently, ask the hard questions and take risks. Try new ideas to move the needle. Data can help tell a story and bring awareness, but it takes action and commitment to make change.
For over 25 years, Chary has dedicated her career to coming alongside credit union employees and leaders, helping them solve problems, and creating better workplaces for everyone.  Chary believes in ...
Web: https://www.cultivateresults.com
Details