Avoid marketing burnout with this one simple solution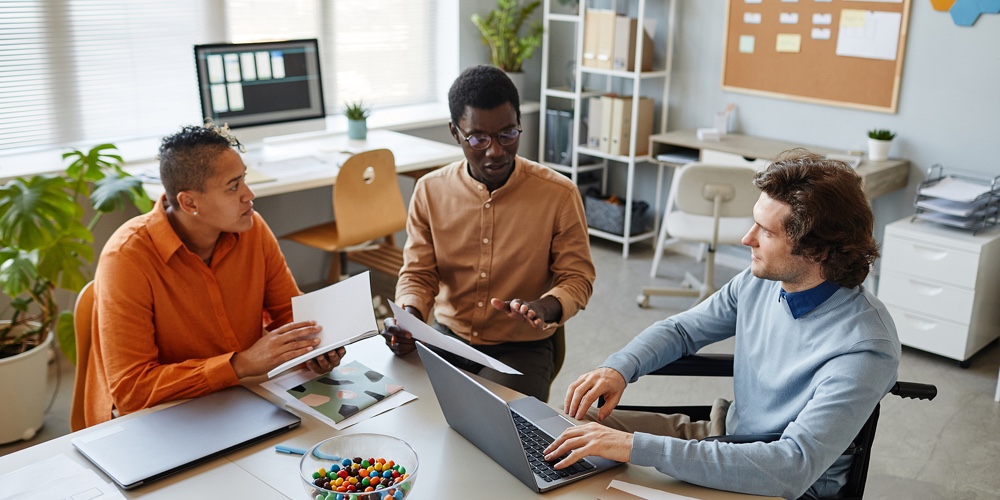 Are you part of an extremely lean credit-union marketing team? Maybe you're a one-person show at your institution. In your experience, you know there are hardly enough minutes in the day to build a carefully planned marketing strategy, let alone actually create or publish anything.
By the time you sit down and open your word processor or design program, those bright ideas have dimmed. Is it time to bolster your team? That gets expensive. According to a 2022 Salary Guide by marketing and creative staffing agency Creative Circle, you could rack up the following costs:
+ $73,186 salary for a mid-level graphic designer (Creative Circle, 2022)
+ $80, 296 for a mid-level copywriter
+ $72,167 for a content creator
And that doesn't even account for the time and money you'll spend on recruitment, training, and benefits. Never mind the approval you'll need to add headcount. If your credit union does have talented individuals filling those roles, you know it's always a race against to clock to get high-quality marketing materials out the door and on the interwebs.
Any way you slice it, you're looking at hundreds of thousands of dollars and loads of time—two things you and your credit union just do not have.
Now, imagine replacing all that headache and added expenditures with one straight-forward, cost-efficient solution: CUNA Creative Hub.
With CUNA Creative Hub, creating high-quality materials and campaigns is easier than ever. Plus, everything in the content library is specifically made for credit unions. Our collection of blog posts, graphics, images, and more are always expanding, so you'll never run out of the creative assets you need to bring your marketing plans to life.
You get access to:
Credit union-specific articles in English and Spanish
Hundreds of ads and campaign collections in various formats (including sizes for social media) with new content added monthly
Infographics, youth activities and more
And the best part? It's only $1,199 per year for CUNA members. Plus, CUNA credit unions under $50 million in assets save 20%.
For only $50 more a month, make campaign execution even simpler with CUNA Creative Hub Pro. Enjoy all the features of CUNA Creative Hub plus unlimited royalty-free image downloads from a Shutterstock® library. You'll also gain access to a pre-built content calendar filled with ideas.
Learn more about CUNA Creative Hub and CUNA Creative Hub Pro today.
Sources: Creative Circle. (2022, April 21). 2022 Salary Guide. www.creativecircle.com/salary-guide/