Fun Valentine's Day date ideas for under $100
Once again the holidays have come and gone. You've put away the decorations, are paying off holiday debt, and now February 14 is right around the corner. Love is in the air. Some dread this cliché-filled holiday of cards and flowers. Others appreciate the day as a special time to show your loved one how much you care. Despite how (or if) you celebrate Valentine's Day, on your own or with a partner, there are ways to spend the day that won't break the bank. No matter your interests or lifestyle, here are some ideas under $100 for a fun-filled February 14.
For the adventure-seeker:
Experience something new together! Make Valentine's Day a time for thinking outside the box. Is there something both of you have been longing to check out? If your relationship was founded on adventure, try standup paddle boarding, a Segway tour, an all day hike, or a ghost tour.
For the romantic:
Stay off your cellphone for the evening! Visit a museum, take a dance lesson, or enjoy a wine tasting. Couples can also use February 14 as an opportunity to relive their first date. Replicate the same place and same plan and include as many of the original details as possible.
For the low-key couple:
Spend quiet quality time at home! This can be the perfect time to get creative and the best way to save money. Create your own scavenger hunt including personal details. Cook something different together or just have a relaxing movie night.
For the happy single:
Be independent and take yourself out! Who says you need a significant other to enjoy Valentine's Day? Find time for yourself and try new things around town. Spend the day window-shopping, go see a comedy show, or attend a speed-dating event.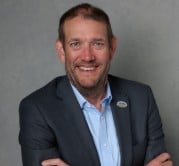 Randall Smith is the co-founder of CUInsight.com, the host of The CUInsight Experience podcast, and a bit of a wanderlust. As one of the co-founders of CUInsight.com he ...
Web: www.CUInsight.com
Details