Beyond the bling: Business advice from Grammy winners
The 59th Annual Grammy Awards are this Sunday. While many of us grew up with the dream of becoming a music superstar, instead we've found our place in the business world. In honor of music's biggest night, let's take a look beyond the bling at past Grammy winners and how their successes can influence us in our professional lives.
Lady Gaga: The power of social media


While Gaga is known for her outlandish costumes and concert sets, she has also created quite a social media following; she currently has 65.1 million followers on Twitter. She understands the importance of connecting directly with her target audience and projecting herself as honest and authentic. It's important that in business, we remember the importance of employee and customer engagement and how connecting through social media can build trust and loyalty.
Taylor Swift: Image is everything
Like it or not, Swift has created a recognizable brand for herself. As the "girl next door" she is the friend girls everywhere want to have. She is relatable, she is all- American, and she sings about once being an unpopular outcast. In 2016 Swift was named Forbes' highest paid woman in music, therefore the image she has created is paying off in spades. From Swift we learn the significance of brand identity and how our image helps shape our business model.
Sean "Diddy" Combs: Remembering your roots
Working as a young paperboy in New York, Sean Combs probably never imagined he'd grow up to be a Grammy Award-winning music mogul. After talking his way into an internship at Uptown Records, he continued his rise to success after launching his own label, Bad Boy Entertainment, in 1993. He won a Grammy for his first album release, launched his own clothing line, and currently has a net worth of more than $500 million. Despite his success, Combs has never forgotten his roots and maintains that "success is possible with hard work, no matter where you start off in life."
Adele: Avoiding overexposure


There's a reason why 10-time Grammy winner Adele only releases an album every three to five years. She lets her talent speak for itself and prefers working hard and flying under the radar to flaunting her celebrity. After releasing an album and finishing appearances and performances she retreats to her home life and avoids the spotlight. In our professional lives, we can mirror Adele's model by putting everything we have into our work, avoiding workplace drama, and finding a good work/life balance.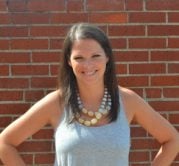 Wendy Moody is a Senior Editor with CUInsight.com. Wendy works with the editorial team to help edit the content including current news, press releases, jobs and events. She keeps ...
Web: www.cuinsight.com
Details