The Big Short – from a vendors' viewpoint
I had recently watched the movie and was reminded again of just how bad the mortgage crisis of 2008 really was. As a credit union marketing provider, all of a sudden all the mortgage campaigns for first-time home buyers and HELOC's had come to an end – abruptly.
Then I came across this article from April through social media and realized I wasn't the only one who felt the same way.
Kudos to Dan Berger and Anthony Demangone.
I am very proud to be associated with the credit union industry. It hit me that this is the way I feel every day I go to work. I work for credit unions. They are the sole reason we exist as a company. I live, breathe and sleep the CU industry and my clients. As a business owner and marketer, my purpose is the not just make my company successful, but also to make every credit union we work with successful.
I do however, miss the days of credit unions marketing to first time home buyers and capitalizing on their members' for a Home equity loan. We were creating mortgage campaigns on a monthly basis and it was a part of every credit union marketing budget. In 2009, that all disappeared and it became more about the auto loan or how many new members can they acquire each week.
Now we see it slowly trickling in and I get excited if a client calls and wants to promote mortgages!
I'm sure every vendor would agree with me as well. We work for you.
It's about you and how to make you successful.
Remember this as you talk with your vendors about an upcoming campaign or promo and how we appreciate all that you do! The trust factor is priceless!
The housing crisis definitely was as bad as it looked on screen.  Even Christian, Ryan or Brad couldn't gloss it over with their good looks or charm. (it did make it easier on the eyes however!)
Maybe now the next movie made, based on real life events, will be about the fall and rise of General Motors. Who will get to play a part in that one I wonder?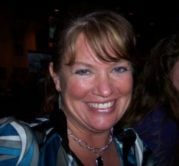 Kerry is part owner of Pinpoint Direct Marketing in Andover, MN, a credit union based digital printing company. She has over 20 years experience in the industry. Pinpoint Direct Marketing ...
Web: www.pdmkt.com
Details