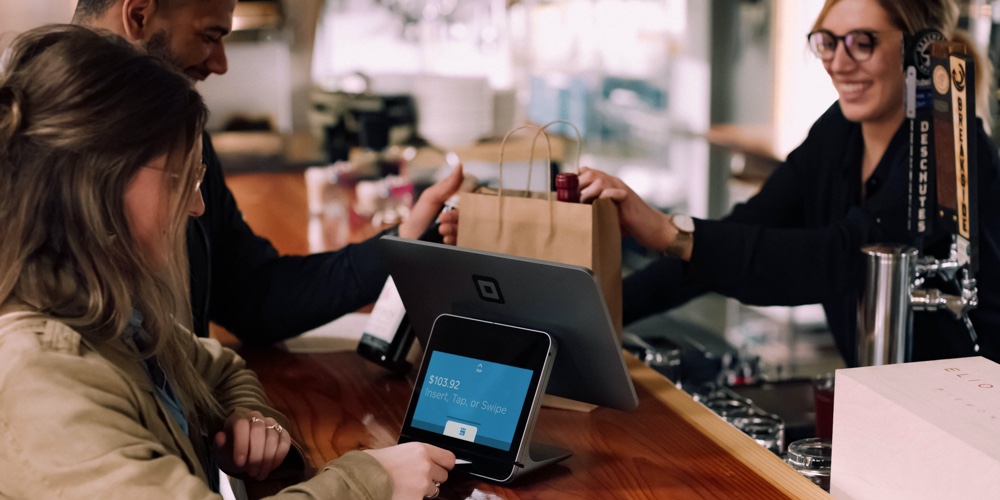 Just six months ago, BNPL (Buy Now Pay Later) seemed to be on every lip in credit union c-suites as executives eyed the rosy reports of robust lending at fintechs such as Klarna and Affirm but then came May and Klarna laid off 10% of its workforce amid a souring of the global economy and soaring worries about inflation, certainly in the U.S. where a gallon of gasoline now is around $5, up from about $4.35 just a month ago.
Add in the fact that the CFPB has opened an inquiry into BNPL and formally requested buckets of information from leading BNPL players and, suddenly, that screech you hear are the brakes being applied to BNPL at many, many financial institutions, credit unions definitely among them.
Dark clouds surround BNPL. Affirm for instance saw an 80% drop in stock evaluation from a November 2021 peak –  a $42 billion loss. The stock had a 52 week high of $176.65; it now trades around $20.
Is it time to cross off BNPL as an idea just not worth considering?
Not so fast. What I am hearing in many conversations with credit union and BNPL leaders is that BNPL has a role – an important one – in a credit union's arsenal of credit and payment tools.
A vivid – indeed worrisome – proof of the viability of BNPL is that Apple now has announced its intent to offer BNPL through the wholly owned subsidiary Apple Finance.
Read that again because what it says is that Apple plans to ditch banking partners and swim in the BNPL waters alone. Its traditional banking partners such as Goldman Sachs apparently will play minor roles but this will be Apple's show, it will control user data, and the loans will be made via cash on Apple's balance sheet ($73 billion in a recent accounting).
Talk about disintermediation of traditional banks and credit unions.
As for the confidence that BNPL has a future, it's largely fueled by a demographic shift where, the U.S. Gen Z and Millennials – many with thin credit files and many also with mistrust of traditional consumer finance tools such as credit cards – love BNPL. A recent Harvard Kennedy School report found that big numbers of those younger generations reported having used BNPL, as opposed to a tiny number of Baby Boomers.
TransUnion, meantime, reported that some 100 million US adults used BNPL in the past year and some estimates say BNPL will grow 40% annually between 2021 and 2030.
Aren't there valid concerns with BNPL? Absolutely. TransUnion, for instance, noted that many users are "below prime." Then, too, there has been no effective way to track how many active BNPL transactions a consumer has going. Seek to open 10 credit cards tomorrow and, unless you have an 800+ FICO score, you probably will be rejected by many of those lenders.
Not necessarily so with BNPL where, until recently, there was no tracking of BNPL transactions by credit bureaus. But now the bureaus say they will track BNPL. Experian, TransUnion and Equifax are all on board with this. That alone should reduce BNPL transaction risks for lenders.
But there is a problem, alluded to earlier, a key to the BNPL business model has been low interest rates. When money was essentially free, it made no difference to give a consumer an interest free 3 month or 12 month BNPL deal.
But when inflation is galloping and interest rates are climbing, what does that mean for BNPL? Nobody knows, not yet.
But remember that Apple, well aware of where interest rates are, just took the BNPL plunge and with its own money at risk.
What does this mean to your credit union? In a recent conversation with Paul Davis, director of market intelligence at consulting firm SRM – which just released a free white paper on BNPL and financial institutions –  he said that SRM's advice to FIs is to carefully consider offering BNPL but as part of a holistic product set. SRM specifically noted that as NSF fee income declines at credit unions, BNPL might help restock the larders.
Davis also suggested a financial institution could manage its risk by using selectivity in what transactions and stores it accepted for BNPL and which it didn't. $500 for tires at a reputable tire shop might seem a solid transaction, but $25 for a pizza at a local take-out might not. But credit unions – with their skills at calculating risks – have an edge in deciding what to include in a BNPL program and what to exclude, suggested Davis.
Davis also said that for credit unions in particular, BNPL may be a terrific tool, in part to give thin file consumers a toehold in the credit economy and in that way to help beef up their credit files. BNPL can also figure into the consumer financial education that has been integral to how many credit unions see their roles in the community.
Consider all this a flashing amber light at an intersection. Proceed but keep your eyes open and carefully track changing conditions.
BNPL could very well be good for a credit union and good for its members. But keep your eyes on the balance sheet.
A blogger and speaker, Robert McGarvey is a longtime journalist who has covered credit unions extensively, notably for Credit Union Times as well as the New York Times and TheStreet, ...
Web: www.mcgarvey.net
Details