How to bounce back from a spending spree
We've all been there. We intend to make a few purchases then all of the sudden we realize we've gone overboard with our spending. You may feel the urge to panic but before you do, consider these tips for damage control after going nuts on a spending spree.
Prioritize purchases
When the dust has settled and your panic begins to recede, start to look back over what you've bought. Are these things vital to your life, or are they all "extras" that you don't necessarily have a need for? Sure, it's fun to get new things just for the heck of it, but if you've spent too much, you may need to think about returning some things to get your money on track.
Get back on budget
Sure, you've gone way over the limit, but it's time to move forward and recover. Remember how you typically spend and if that's been working for you, go back to your old ways. Don't beat yourself up over what's in the past because we've all been there. It's time to regroup and remember your limits.
Plan to pay back
Stick to your original budget, but also consider ways you're going to make up for the damage you've done to your wallet. If you've charged your purchases, now's the time to dip into that debt repayment fund you've been saving up. Or, if you shopped with cash, to pay yourself back, plan for ways you can trim your spending until your finances are where they were before your spending spree.
Reflect on patterns
Getting in this position every once in a blue moon is not cause for too much for concern. But, if overspending and busting your budget is becoming a pattern, you need to stop and assess the issue. Is there a particular reason why you're shopping/spending habits are getting out of control? Understanding why you're behaving the way you are will help you to make corrections and learn from your mistakes.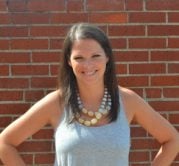 Wendy Moody is a Senior Editor with CUInsight.com. Wendy works with the editorial team to help edit the content including current news, press releases, jobs and events. She keeps ...
Web: www.cuinsight.com
Details