Branch design still matters in a remote world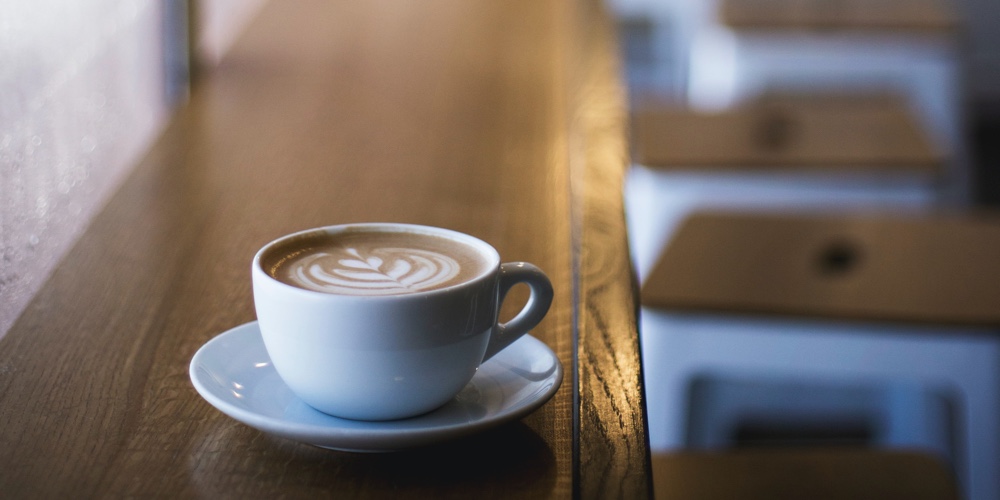 The coronavirus pandemic hindered economic growth across broad industries. However, some sectors — from real estate to groceries to banking — underwent a digital transformation that bolstered services and helped streamline advanced consumer control.
Today, about two-thirds of the global population pay their bills or make transactions using smartphones and computers. Financial digitization even helps close a wide gap of unbanked individuals in developing countries.
Digital banking enables around-the-clock access to personal financial management at the click of a button, reducing the need for in-person interactions. However, credit union professionals eager to maintain a more standard procedure will be pleased knowing there's a desire for the traditional brick-and-mortar branch. Approximately 68% of millennials and two-thirds of Gen Z feel they are essential and prefer to visit in person for specific services.
How do industry professionals balance the desire for personalized experiences and digitized convenience? Credit unions must get creative and rethink their branch design for a remote world.
3 ways branch designs will meet future needs
Although people want to see a continuation of in-person banking, branch design must still advance with the times. Here are three ways they can meet future banking needs in the digital age.
1. Reconfigured branches
It's no longer enough to walk into a credit union to speak with a teller or meet private bankers behind a glass door. Today's members seek a hub to meet their retail standards and reflect the importance they place on their money management needs.
Massive financial institutions are already rethinking how to appeal to their customers. Consider Capital One, which has invested in several Capital One Cafes — a combination of coffee shops and banking services — where customers can casually sit with a banker and talk about their finances over a hot cup of coffee.
The cafes provide food and drink, free Wi-Fi, ATMs and iPads that deliver financing lessons, money quizzes and digital financial coaching. The idea is customers who visit a Capital One Cafe can focus on relaxed interactions with bankers and inquire about products themselves if they'd like.
Credit unions, on the other hand, already have an advantage when it comes to community-focused design. Their mission focuses on centering and serving members, and branches are likely to have various ties to the communities they serve. While a formal cafe may be unnecessary, creating more opportunities to foster moments of human connection at brick-and-mortar locations will be important — by rethinking sitting areas, meeting spaces and teller interactions.
2. Integrate new fintech into in-person experiences
Digital banking is no longer an option — customers expect it when they create an account. Surveys show that 44%-48.9% of account holders are very or extremely interested in digital banking only.
Fintech has helped expand accessibility by allowing customers to access their money from their devices at any time in the following ways:
Artificial intelligence and natural language processing personalize the online banking experience.
Biometric technology and facial recognition logins provide greater account security and faster transactions.
Management features allow customers to track spending and payment details 24/7.
Chatbot technology delivers more straightforward navigation of banking tasks without needing an in-person teller.
How do these changes affect branch design? The emphasis on technology should also be reflected in the credit union's physical space. Interactive teller machines and ATMs should be well integrated into branches to help members access services while communicating with knowledgeable employees. Employee spaces should be outfitted with proptech features to accommodate more hybrid offerings and better communicating, like videoconferencing setups.
As fintech expands, physical spaces can look to integrate these features and enhance in-person experiences with proptech, too. At first, proptech became most apparent across multifamily housing, where the demand for mobile key cards, app-based maintenance requests, payment technology and visitor management grew exponentially. In fact, experts anticipate a 42% increase in proptech integrations throughout 2022.
3. Reduce branch size
With all these changes on the horizon, one thing is clear — efficiency is the name of the game. With credit unions redesigning to reduce lines for teller communication and create more digitized, member-focused experiences, do branches need as much space as they once did?
The answer? Probably not. Branches can focus on designing better rather than bigger, which can reduce the strain of large commercial leases and maintenance so leaders can reinvest in new technology and service-oriented improvements. Member engagement and employee comfort are both critical, but don't require an expansive waiting area or numerous closed-off rooms.
As we move into a more digitized era, it's likely credit union branches can fit into smaller spaces. This may open up more opportunities to fit the needs of members in urban areas, where real estate is competitive but foot traffic will help the credit union reach more people with their services.
Branch design reimagined for the remote world
Credit unions and bank branches aren't going away, but they should look slightly different in the future. It's better to accept digital changes and reimagine the purpose and function of branch design in the remote world.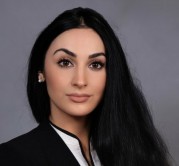 Evelyn Long is a writer and the editor in chief of Renovated. Her work has been published by the National Association of REALTORS®, Training Journal and other online publications.
Web: https://renovated.com
Details