Branding your identity: Understanding what makes you unique to your members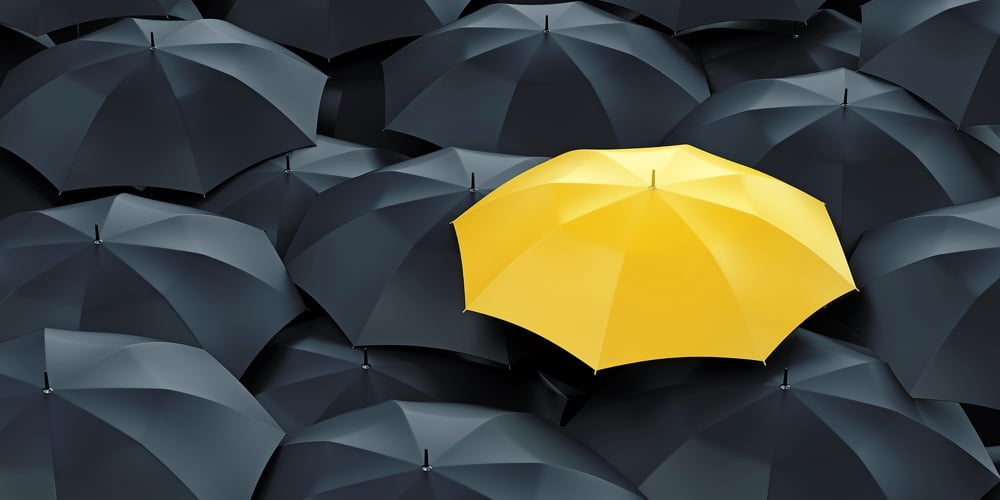 As credit union marketers, we all go through the branding process, whether it's already been pre-established or in real need of a refresh. A strong brand identity is key both within an organization and externally. It's not just about an attractive logo. Your brand is your heartbeat and marketing is the life blood!
A brand establishes an organization as something an audience can relate to, and an effective brand communicates a clear story.
Identify your brand
Your brand identity showcases your financial institution's personality, promotes trust, and provides credibility and consistency. The first step in creating a strong, authentic brand identity is to understand what your organization stands for – your company's mission and purpose.
It's difficult to establish a brand personality without understanding its 'why.' Asking yourself what you offer, what problem you solve, and most importantly, why, allows you to consider the purpose and values that are the foundation of your brand identity.
According to Harvard Business Review, 64% of consumers say that brand values are the reason they stick with a brand. By constructing a strong brand identity with a consistent purpose and authentic values, you are establishing an identity that people can relate to and members can connect with.
Understand your position
Your brand effects your position in the marketplace. For instance, a modern, youthful brand is more likely to attract a younger audience. While a traditional brand may attract more professional, corporate members. Understanding your position enables you to focus on those that share your values, it distinguishes your brand from the competition and helps you to establish brand loyalty.
Research is key to evaluating your audience and identifying your competition. Define what your consumers need and want, and analyze what your competitors are offering. Use this information to effectively position yourself against your competitors and find a gap in the market – ensuring that your brand stands out and meets a need that your competitors aren't able to.
Understanding your position in the marketplace also allows you to focus more on those that relate to your brand. Create personas based on data from your current members to drill down on your shared values and clarify your brand positioning.
Create a unique experience
Recognizing what makes you unique is key to creating a memorable and meaningful brand, in turn generating loyal members and attracting prospects. Ask yourself why your members trust your financial institution over a competitor – what values does your brand represent that differentiates your organization?
A study by Walker in 2020 found that one in three branding experts placed user experience above price and product as the key brand differentiator. It's never been more important to focus on the consumer. By backing your branding with research and data analysis to ensure you are truly offering what your members need – you can focus on their engagement with your services and team.
Don't try to be all things to all people; focus on what you do best. Define the qualities in your service, offerings, and culture that are unique to you, and emphasize the gap that you are filling in the marketplace. Be genuine and most importantly – don't forget to be human. Establish an authentic and relatable brand that showcases your credibility, personality, and values.
Stick with it!
You've defined your brand identity, effectively positioned yourself in the marketplace, and shouted to the world about what makes you different – now what? Consistency is integral to a strong brand message that attracts the right consumer and sustains loyalty. Consistency also makes your brand recognizable and dependable in every interaction with each member.
Brand consistency isn't just an external focus – internal branding and company culture is key to ensuring that your employees are buying into and representing your organization's values and purpose. Inconsistent messaging impacts the integrity of the brand you have worked so hard to formulate, so it's crucial to ensure you are providing the tools to maintain consistency.
A brand guide is a simple tool to maintain consistency. A study by Lucidpress found a surprising 26% of participants felt their organization's brand guidelines were difficult to access and enforce. Providing clear rules that set out the brand style, visuals, tone of voice and personality maintains brand consistency across your organization and ensures the whole team is on the same page.
Accelerate your growth
On average, it takes six to eight brand touches for someone to remember your brand or to even follow up on your call to action. With this in mind, it makes sense that your brand is consistent and truly reflects your authentic self. 
A report by Lucidpress estimates that presenting your brand consistently will increase revenue by an average of 33%. Without authenticity, few will invest in and be loyal to your brand. You need to prove to your customers that you have integrity and you're worth their time.
An effective brand identity is consistent, unique, and backed with research and data to ensure its purpose, values, and position are relatable and relevant to the audience. Not all organizations prioritize their brand, but those who do often benefit from a higher rate of growth and brand awareness. 
Brand ReFiTM by EmpowerFiTM can help you develop everything from core values and value proposition to cultural position and brand story. Schedule a one-on-one brand consultation here.
Hilary Reed, founder of EmpowerFi, is an innovative thought-leader who has been involved in various aspects of strategic sales and marketing for 15 years. Her career began in 2000 when ...
Web: www.empowerfi.org
Details